Human Performance & Sports Medicine Program
About the Program
Newport Orthopedic Institute created the Human Performance and Sports Medicine Program to support our local communities through physical fitness management and education around the treatment and prevention of injuries related to sports and exercise. We have a variety of services that benefit patients, families, athletes, coaches, youth programs, sports teams and organizations—including baseline concussion test through ImPACT™ and certified athletic trainers on-site at local sporting events. Our Athletic Trainers are able to assess and treat sports injuries and refer our to orthopedic specialists as needed. Referrals made directly by our athletic trainers will be seen within 24 hours.
We are excited to announce that we are supporting several sports programs and organizations in the Orange County area. Our medical staff attend games and provide expert advice onsite if an injury occurs. See the list of Supported Organizations we support.
To learn more about our services contact
Jill Ayres, MS, ATC - Manager at (949) 722-5051
Email: JAyres@newportortho.com
Services Offered:
On-Site services
Digital X-ray and MRI
Fluoroscopy and ultrasound imaging
Physical therapy
Medical equipment; including wrist splints, knee braces, and walking boots
Concussion Clinic (supported by ImPACT™)
Concussion Clinic
NOI and ImPACT™ is offering concussion management for children, teens and young adults involved in sports. We offer baseline and post-injury neurocognitive tests. Concussion symptoms are often hidden or not recognized, therefore causing potential health issues now and down the road for the athlete. According to the United State Center of Disease Control, almost 800 high school athletes reported the following:
69% played with concussion symptoms, but didn't realize it at the time
40% said that their coach was not aware that they had a possible concussion, in many cases because the athlete didn't know what signs to look for and therefore did not bring it to the attention of their coach or family member
We want to reduce these statics through education and testing. Learn more about Newport Orthopedic Institute's Concussion Clinic.
Strength and Flexibility for Patients 55 and Over
Can you reach the top shelf? Do you know your limits? Learn how to use your body to gain strength and mobility in everyday life. You will learn easy ways to cheat your pain and limitations to make daily tasks more comfortable.
Newport Orthopedic Institute's certified athletic trainer, Jill Ayres, MS, ATC; teaches this class throughout Orange County seasonally with our partner, Hoag Orthopedic Institute.
Off-Site Services
Sports and Event Coverage
NOI has Certified Athletic Trainers on staff who are available for consulting with coaches, sports teams, sports leagues, local sporting events and high school sports coverage. We also provide educational learning opportunities related to sports medicine and injuries, which can be customized for your organizations needs.
Due to the high demand, this program works on a first-come, first-serve basis. We try to accommodate everyone and welcome you to contact us at (949) 722-5051
Email: ATC@NewportOrtho.com
Benefits of the program:
Educational to improve team member function and physical outcomes
Provide education to prevent injury
Assist organizations with prevention assessment of musculoskeletal injuries or conditions by conducting educational seminars
Have a Certified Athletic Trainer cover your sporting event and assist athletes
Why are ATC's important?
A Certified Athletic Trainer (ATC) is a health care professional trained in injury recognition, injury prevention and emergency care. Athletic trainers' closely collaborate with physicians. Services provided include, but are not limited to: prevention care, emergency care, clinical diagnosis, therapeutic intervention and rehabilitation of injuries and medical conditions.
Our Sports Medicine Team
Meet Our Sport Medicine Team
Suffered an injury on the field? Need to get back in the game or ready for next season? NOI understands how important it is to recover quickly and effectively from sports-related injuries. Our skilled and seasoned physicians work closely with patients to craft carefully designed treatment plans that address their unique medical needs.
Our physicians serve, or have served, as team physicians for the following organizations medical staff: The Los Angeles Chargers, local high schools throughout Orange County, Stanford University, New York Jets, The Los Angeles Angels of Anaheim, San Francisco 49ers, and the USA Volleyball team.
Alan H. Beyer, MD, FACS | Specialty: Knee injuries, Arthroscopic Surgery View Profile >
Brian J. Choi, MD | Specialty: Sports Medicine and Non-Operative Care View Profile >
Taylor R. Dunphy, MD | Specialty: Knee, Shoulder, Hip and Elbow, Arthroscopic Surgery View Profile >
David S. Gazzaniga, MD | Specialty: Knee, Shoulder, Hip and Elbow, Arthroscopic Surgery View Profile >
Russell S. Petrie, MD | Specialty: Shoulder and Knee, Arthroscopic Surgery View Profile >
Emilia Ravski, DO | Specialty: Sports Medicine (Non-Operative) and Pain Medicine View Profile >
James H. Ting, MD, FAAFP, CAQSM | Specialty: Sports Medicine and Non-Operative Care View Profile >
Our Certified Athletic Trainers
Jill Ayres, MS, ATC - Manager
Telephone: (949) 722-5051
Email: JAyres@newportortho.com
Supported Organizations
The Team at NOI takes pride in working with our local communities to provide services and assistance related to athletic programs and sports medicine. We are proudly supporting the following organizations in the Orange County area: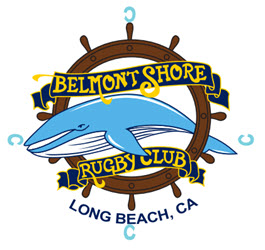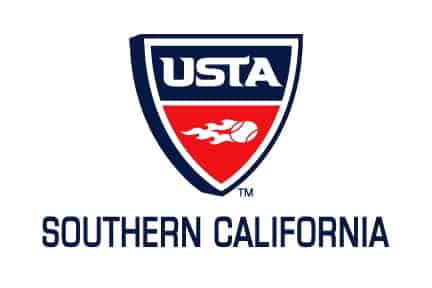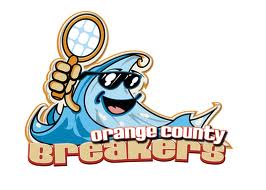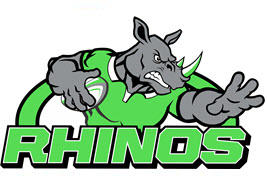 Interventional Procedure "Dr. Ting is very knowledgeable and open to provide treatment options." Provider: James H Ting MD

Sports Medicine Care "Dr. Dunphy was so caring and always made sure that through this long recovery process that I was doing okay. He was always available to answer any questions or concerns I had throughout the whole process" Provider: Taylor R Dunphy MD

Sports Medicine Care "Dr. Dunphy is warm and friendly. He is confident and knowlegeable." Provider: Taylor R Dunphy MD