Balaji (Bobby) Charlu,
MD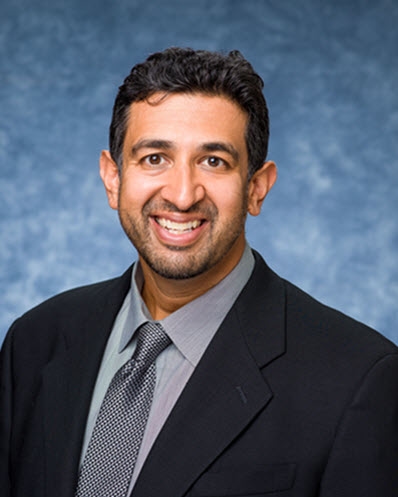 Procedures & Conditions Treated:
Procedures:
Cervical Rehabilitation
Cervical Stellate Ganglion Sympathetic Blocks
Corticosteroids / Cortisone Shots
Diagnostic Blocks
Epidural Injections
Epidural Steroid Injections
Facet Joint Injections
Facet Joint Radiofrequency Rhizotomy
Facet Medial Branch Rhizotomy
Fluoroscopic Guided Epidural Injections
Fluoroscopic-Guided Hip Injection
Fluoroscopic-Guided Steroid Injection
Hyaluronic Acid Injection (Viscosupplementation)¹
Injections of Muscles, Bursae, Joints
Interventional Pain Management Treatments
Interventional Procedures
Interventional Spine and Musculoskeletal Medicine
Lumbar Rehabilitation
Lumbar Sympathetic Blocks
Medial Branch Block
Musculoskeletal Injuries and Disorders
Pain Management
PRP Injections²
Radiofrequency Ablation
Sacroiliac (SI) Joint Injections
Sacroiliac Joint Injection
Spinal Cord Neuromodulation
Spine Rehabilitation
Stellate Ganglion Sympathetic Block Injections
Trigger Point Injections
Ultrasound Guided Injections
¹ Check with your insurance provider prior to treatment as some insurance companies have deemed viscosupplementation as not being a "medically necessary" procedure.
² PRP Injections are not yet approved by the FDA and therefore are considered an experimental medical procedure and are not covered by insurance.
Conditions:
Arthritis
Bicep Tendon Rupture
Bulging Disc
Bursitis of the Hip
Cartilage Injuries
Cervical Fracture
Cervical Radiculopathy
Cervical Stenosis
Chronic Back & Cervical Pain
Chronic Pain
Complex Regional Pain Syndrome / Nerve Dysfunction
Compression Fracture from Osteoporosis
Degenerative Back and Neck Disorders
Degenerative Disc Disease
Disc, Facet and Nerve Root Pain
Dysplasia
Facet Joint Arthritis
Facet Joint Pain
Facet Joint Syndrome
Failed Back Surgery Syndrome (FBSS)
Failed Laminectomy Syndrome
Femoral-Acetabular Impingement
Golfer's Elbow
Groin Strain
Hamstring Strain
Herniated Disc
Herniated Discs
Hip Arthritis
Hip Bursitis / Trochanteric Bursitis
Hip Impingement
Hip Stra
Joint Pain
Kyphosis
Labral Tear of the Hip or Shoulder
Labrum Tear
LCL Injury
Low Back Pain
Lumbar Radiculopathy
MCL Injury
Muscle Strain
Musculoskeletal and Myofascial Pain
Neck Pain
Neck Sprain
Neuropathic Pain
Osteoarthritis
Patellar Tendonitis
PCL Injury
Peripheral Neuropathy
Piriformis Syndrome
Piriformis Syndrome
Post-Laminectomy Syndrome
Radiculopathy
Radiculopathy / Pinched Nerve
Runner's Knee / Chondromalacia Patella
Ruptured Disc
Sacroiliac (SI) Joint Dysfunction
Sacroiliac (SI) Joint Pain
Sciatica
Scoliosis
Shin Splints
SI Joint Pain / Sacroiliac Joint Pain
SLAP Lesion Tear
Slipped Disc
Snapping Hip
Spinal Deformities
Spinal Stenosis
Spondylolisthesis
Spondylolysis
Spondyloslisthesis
Sports Concussion
Sports Hernia
Sports Injuries
Synovitis
Tennis Elbow
Thoracic Conditions
UCL Tear
Whiplash
Biography
Balaji (Bobby) S. Charlu, M.D. is an Interventional Physiatrist who specializes in the non-operative management of musculoskeletal and spine related disorders. As an avid tennis and soccer player growing up in Michigan, Dr. Charlu was naturally drawn to sports and musculoskeletal medicine when choosing his medical specialty. "Physiatrists are experts in the rehabilitation of nerve, muscle, and bone injury. Treating injury, improving pain, and enhancing performance is the cornerstone of changing our daily movement and function. My goal is to offer any and all minimally invasive treatments to the sports and spine related pain outside of surgery." In addition to performing basic spinal therapeutic and diagnostic procedures, Dr. Charlu brings a variety of advanced pain management therapies to Newport Orthopedics including radiofrequency ablation, discography, percutaneous discectomy, spinal cord neuromodulation, and regenerative PRP. He is currently active in Interventional Spine research, and is a teaching faculty member of the North American Spine Society.
Dr. Charlu is Board-certified in Physical Medicine and Rehabilitation (PM&R) with sub-specialty Boards in Pain Management and Sports Medicine. Dr. Charlu attended Michigan State medical school and completed his residency in PM&R at the Baylor College of Medicine, Houston Texas where he was Chief resident. He completed his fellowship training in Interventional Pain Management at the University of Michigan, Ann Arbor in 2006.
In his spare time, Dr. Charlu enjoys spending time with his wife and three children in Irvine in addition to his active participation in sports including tennis, running, biking and a new-found passion for triathlons.
Dr. Charlu also enjoys giving back to the community by serving as the team doctor for the University High School football team in Irvine.
Dr. Charlu is assisted by Lindsay Baumhefner PA-C.
Education
Medical School

Michigan State University, College of Human Medicine (Medical Doctor)
Internship

University of Medicine and Dentistry of New Jersey Medical School (Internal Medicine)
Residency

Baylor College of Medicine (Physical Medicine and Rehabilitation, Chief Resident)
Fellowship

University of Michigan (Interventional Pain Management)
Training

Emerging Technologies Spine Education Summit

International Spine Interventional Society | Advanced Lumbar and Discography Workshop

ASIPP Interventional Techniques Review Workshop

International Spine Interventional Society | Radiofrequency Ablation

International Spine Interventional Society | Cervical Interventional Techniques Workshop

Medtronic Neurostimulator Workshop

Northwestern EMG and Neuromuscular Medicine Board Review

RIC Sports and Medicine Spine Symposium

Spine Injection Workshop at Baylor College of Medicine

Joint Examination and Injection Workshop at Baylor College of Medicine

Prosthetics & Orthodics Workshop at Dynamic Orthotics
Board Certification
American Board of Physical Medicine & Rehabilitation

Pain Medicine Subspecialty Board Certification

Sports Medicine Subspecialty Board Certification
Associations
American Academy of Pain Medicine (AAPM)
American Academy of Physical Medicine and Rehabilitation (AAPM&R)
American Academy of Physicians of India (AAPI)
American Board of Physical Medicine and Rehabilitation
American Society of Interventional Pain Physicians (ASIPP)
International Spine Interventional Society (ISIS)
Physiatric Association of Spine, Sports and Occupational Rehabilitation
Awards
Baylor College of Medicine: Lewis A. Leavitt Memorial Research Award (2004)

Baylor College of Medicine Critical Research Review (2003)

NIH-Society of Pediatrics Research Scholarship (2000)

Michigan State Wilber C. Wright Memorial Research Scholarship (1999)

Michigan State Leonard J. Luker Memorial Scholarship (1998)

Michigan State Academic Spartan Scholarship Program (1996)
Affiliated Locations
Hoag Orthopedic Institute

Hoag Hospital - Irvine

Hoag Orthopedic Institute Surgery Center - Newport Beach

Hoag Memorial Hospital Presbyterian - Newport Beach

Newport Orthopedic Institute - Irvine Orthopedics

Newport Orthopedic Institute - Newport Beach Orthopedics