Supplements
Newport Orthopedic Institute has partnered with the California Physicians Supplements® to offer high quality supplements that can help to improve joint health and relieve inflammation naturally.
Joint Care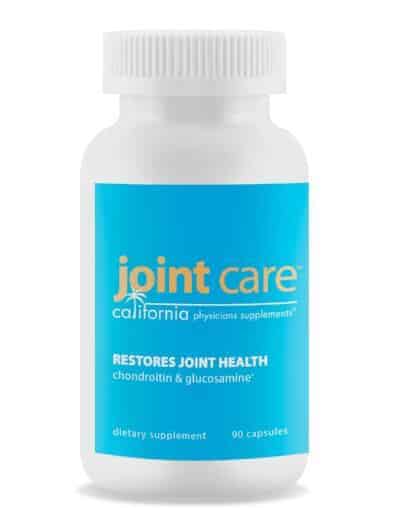 Joint Care slows the progression of cartilage deterioration, reduces joint pain and protects cartilage cells from breaking down.*
Contains: Chondroitin & Glucosamine.
---
Joint Power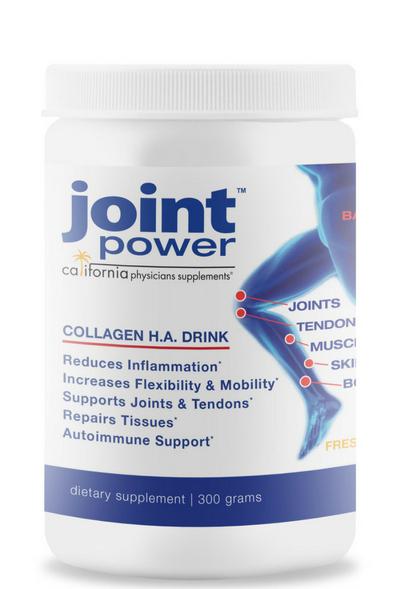 Joint Power repairs tissue and significantly reduces inflammation in the body. It is a a non-surgical approach to knee, hip and shoulder health. It contains the essential building blocks for joint, bones, skin, hair and nails.*
Contains: Collagen & Hyaluronic Acid, MSM, Super Curcurmin (Turmeric) & Glucosamine.
---
Relieve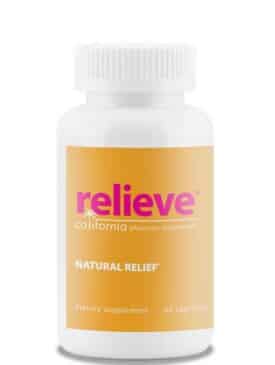 Relieve supports endorphin levels which can help assist in reducing inflammation and increases pain tolerance.*
Contains: D-phenylanine (amino acid) and a proprietary blend of Mthylsulfonylmethane, White Whillow Bark (Salixalba), Curcumin C3 Complex(R), rhizome, Bioperine (Piper nigrum), black pepper fruit, Ginger (Zingiber Officianle) rhizome.
---
Joint Restore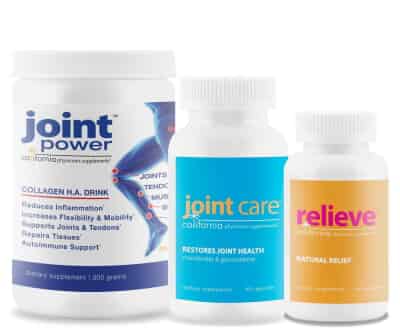 Joint Restore is a special bundled kit which includes: Joint Power, Joint Care and Relieve.*
---
Bone Care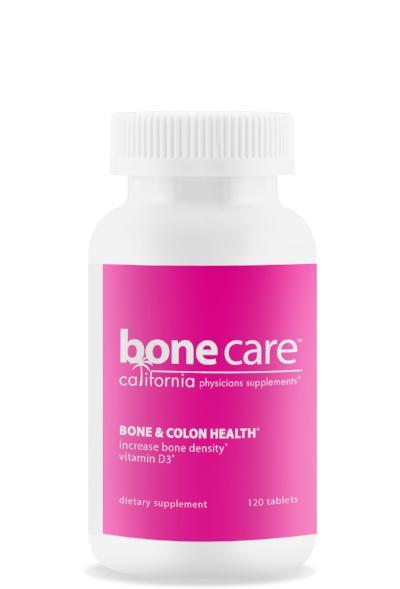 Bone Care is a superior building formula containing 8 clinically proven nutrients to building and repairing bone. This formual contains the proper ratio of calcium citrate, magnesium, vitamins D2, K1, K2 plus Boron, and manganese for proper absorption*
---
Vitamin D3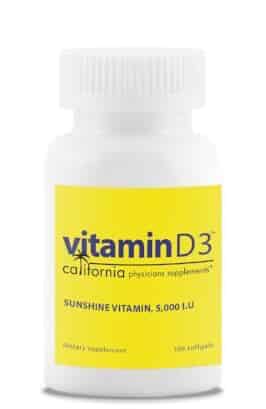 Vitamin D-3 supports the absorption of calcium in building strong bones and teeth. It supports heart, breast, colon and prostate health.*
---
Inner Calm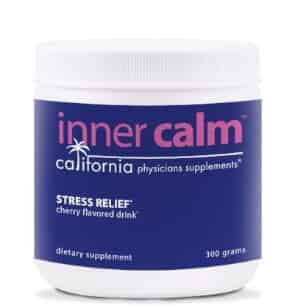 Inner Calm is a relaxing drink mix containing a blend of ingredients designed to help achieve a calm, relaxed mental outlook as well as a more restful sleep.*
Contains: Inositol, Amino Acids (GABA, L-Theanine and Taurine) and the patented form of Di-Magnesium Malate.
View CA Physician Supplements Full Catalog
---
* The FDA has not evaluated these statements. This information is for educational and informational purposes only, and is not intended to diagnose, treat, cure or prevent any disease.