David Gazzaniga,
MD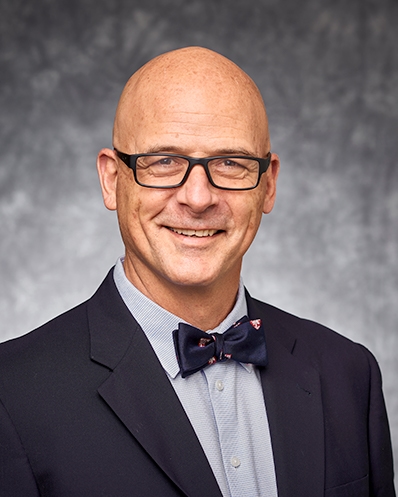 Procedures & Conditions Treated:
Procedures: 
AC Joint Surgery
ACL Reconstruction
ACL Reconstruction Surgery
Anti-inflammatory medicine
Arthroscopic Femoroplasty
Arthroscopic Hip Surgery
Arthroscopic Knee Surgery
Arthroscopic Labral Repair
Arthroscopic Meniscal Repair
Arthroscopic Shoulder Surgery
Arthroscopy of the Hip, Knee, Shoulder
Autograft (UCL Tear Repair)
Bankart Lesion Repair
Bicep Tendon Repair
Bicep Tendon Rupture Surgery
Bursitis / Impingement Surgery
Cartilage Repair
Cartilage Restoration
Clavicle and Postural Supports
Clavicle Fracture Repair
Closed Reduction
Corticosteroids / Cortisone Shots
Cubital Tunnel Surgery
Distal Biceps Tendon Surgery
Durable Medical Equipment (DME)
Elbow Arthritis Surgery
Elbow Arthroplasty
Elbow Fracture Surgery
Elbow Fusion Surgery
Elbow Reconstruction Surgery
Elbow Tendonitis Surgery
Femoroacetabular Impingement Surgery
Fiberglass Casting
Hip Arthroscopy
Hip Injections
Humerus Fracture Repair
Joint Injections
Joint Replacement Surgery
Knee Fracture Surgery
Knee Ligament Reconstruction
Labral Repair
Labral Repair / Labrum Repair
Labrum Surgery
LCL Reconstruction
Ligament Repairs (LCL, MCL, PCL)
Loose Body Removal
Loose Body Removal
Meniscal Tear Surgery
Meniscus Repair
Minimally Invasive Shoulder Surgery
Nerve Decompression Surgery
Open Shoulder Surgery
Pain Medication
Partial Menisectomy
PCL Reconstruction
Physical Therapy
PRP Injections
Reverse Total Shoulder Replacement
Rotator Cuff Repair
Shoulder Arthroscopy
Shoulder Debridement
Shoulder Decompression
Shoulder Immobilizers
Shoulder Instability Repair
Shoulder Labral Repair
Shoulder Replacement Surgery
Shoulder Revision Surgery
Shoulder Slings
Shoulder Stabilizers
SLAP Lesion Tear Surgery
SLAP Repair
Sling
Splint
Superior Capsular Reconstruction Surgery
Taping
Tendon Repair
Tendon Repair Surgery
Tennis Elbow Surgery
Tommy John Procedure
Tommy John Surgery
Total Shoulder Replacement Surgery
Ulnar Collateral Ligament Repair
Ulnar Decompression Surgery
Ultrasound Guided Injections
X-Ray & MRI
Conditions:
AC Joint Separation
ACL Injury
ACL Tear
Arthritis
Bankart Lesion
Bicep Tendon Rupture
Bicep Tendonitis
Biceps Tendonitis
Broken Arm
Broken Collarbone / Collarbone Injuries
Cartilage Injuries
Clavicle Fracture
Colles Fracture
Cubital Tunnel Syndrome
Dislocated Elbow
Dislocated Knee / Kneecap Dislocation
Dislocated Patella / Sublaxation
Dislocated Shoulder / Subluxation
Dislocated Shoulders
Distal Biceps /Triceps Ruptures
Distal Biceps Tendon Rupture
Dysplasia
Elbow Arthritis
Elbow Bursitis
Elbow Contracture
Elbow Fracture
Elbow Instability
Elbow Osteoarthritis
Elbow Sports Injuries
Elbow Tendonitis
Erb's Palsy
Femoral-Acetabular Impingement
Fractured Elbow
Fractured Knee
Fractures
Frozen Shoulder / Adhesive Capsulitis
Golfer's Elbow / Medial Epicondylitis
Hip Impingement
Hip Sprain
Humerus Fracture
Hyperextension of the Elbow
Knee Cartilage Injuries
Knee Ligament Injuries
Knee Pain
Knee Tendonitis
Labral Tear of the Hip or Shoulder
Labral Tears of the Shoulder / Bankart Lesion
Labrum Tear
Lateral Epicondylitis
LCL Injury
Little Leaguer's Elbow
MCL Injury
Meniscal Tear
Meniscus Tear
Olecranon Bursitis
Olecranon Fractures
Osteochondral Defect (OCD)
Osteochondral Defect (OCD) of Capitellum
Osteochondritis Dissecans
Osteoporosis
PCL Injury
PCL Injury
Peripheral Nerve Injuries
Pinched Nerve
Radial Collateral Ligament Sprain
Radial Tunnel Syndrome
Rheumatoid Arthritis
Rotator Cuff Injury / Rotator Cuff Tear
Separated Shoulder
Shoulder Arthritis
Shoulder Bursitis
Shoulder Fractures
Shoulder Impingement
Shoulder Instability
Shoulder Osteoarthritis
Shoulder Sports Injuries
Shoulder Tendonitis
SLAP Lesion Tear
Sprained Elbow
Still Elbow
Strained Elbow
Strained Knee
Suprascapular Neuropathy / Entrapment
Synovitis of the Hip
Tendinosis
Tennis Elbow / Lateral Epicondyltitis
Throwing Injuries
Triceps Tendonitis
UCL Tear
Ulnar Collateral Ligaments Injuries
Ulnar Nerve Entrapment
Ulnar Neuropathy
Unstable Knee Cap
Biography
Dr. Gazzaniga specializes in sports medicine, including sports related injuries of the shoulder, elbow, knee, and hip. In addition, he performs procedures such as hip arthroscopy and osteoarticular transplantation for cartilage defects of the knee. After growing up in Orange County, Dr. Gazzaniga left to play football at Dartmouth College and remained to attend medical school. He then went on to complete his residency at Harvard University. Dr. Gazzaniga has completed the following separate fellowships: Trauma Fellowship and a Sports Medicine Fellowship at the Steadman-Hawkins Clinic in Vail, Colorado.
Dr. Gazzaniga had been in practice in the state of New York before relocating back to Orange County. While in New York, he served as one of the team doctors for the New York Jets as well as the head Orthopedic Surgeon for the New York Islanders and Hofstra University. He also worked as the attending Orthopedic Surgeon at the US Open in Flushing, New York. Currently, Dr. Gazzaniga is the Head Team Physician for the Los Angeles Chargers. In his leisure time, he enjoys spending time with his wife and children.
Dr. Gazzaniga is assisted by two Physician Assistants, Drew Halber, PA-C and Camille Bray, PA-C.
Education
Medical School

Dartmouth Medical School (Medical Doctor)
Residency

Harvard Combined Orthopedic Residency Program (Orthopedic Surgery)
Fellowship

Steadman-Hawkins Clinic (Knee and Shoulder / Sports Medicine Fellowship)

Massachusetts General Hospital (Orthopedic Trauma Fellowship)

Bringham and Women's Hospital (Foot & Ankle Fellowship)
Board Certification
American Board of Orthopaedic Surgery

Sports Medicine Subspecialty Board Certification
Associations
American Orthopaedic Foot and Ankle Society
NFL Physicians Society (NFLPS)
NHL Team Physician Society (NHL - TPS)
Awards
Castle Connolly "Top Doctor" Award for Long Island (2008)
Affiliated Locations
Hoag Hospital - Irvine

Hoag Memorial Hospital Presbyterian - Newport Beach

Hoag Orthopedic Institute

Hoag Orthopedic Institute Surgery Center - Newport Beach

Newport Orthopedic Institute - Irvine Orthopedics

Newport Orthopedic Institute - Newport Beach Orthopedics