Drew Halber,
PA-C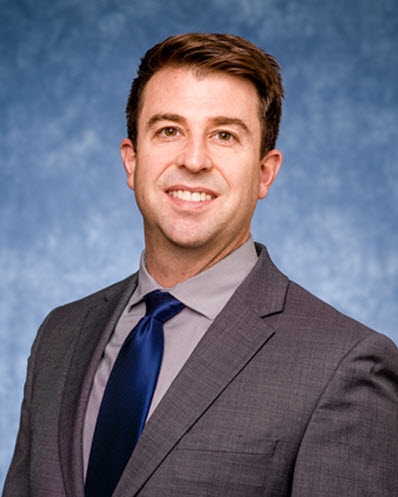 Primary Specialty:

Physician Assistant

PA for Dr. Nader Nassif
Biography
Drew is a Physician Assistant for Dr. Nader Nassif. He assists Dr. Nassif in surgery and conducts physical exams, diagnoses conditions, orders and interprets diagnostic tests, and writes prescriptions. He graduated from the Keck School of Medicine where he received his Master's of Physician Assistant Practice.
Drew decided to become a Physician Assistant after tearing his ACL while on a ski trip. He had been working as an IT consultant at the time, but decided to return to school to become a PA and has never looked back.
Drew's Healthcare Philosophy
Working as a PA allows me to work closely with patients. I enjoy getting people back on their feet and back to the activities they enjoy. There is nothing better to hear than having a patient tell me they have their life back.
Drew's Areas of Expertise
Drew focuses on treating patients with hip and knee osteoarthritis as well as common knee conditions and sports injuries. He also gives injections to patients suffering from hip, knee or shoulder pain. Drew is trained to diagnose conditions, review X-ray and MRI scans and to treat patients and to help them return to full health.
Drew's Hobbies & Activities
Hiking
Skiing
Spending time with family
Surfing
Education
Medical School

Master's of Physician Assistant Practice

Keck School of Medicine
Board Certification
NCCPA - Physician Assistant

CPAB - California Physician Assistant License
Affiliated Locations
Hoag Hospital - Irvine

Hoag Memorial Hospital Presbyterian - Newport Beach

Hoag Orthopedic Institute

Hoag Orthopedic Institute Surgery Center - Newport Beach

Newport Orthopedic Institute - Irvine Orthopedics

Newport Orthopedic Institute - Newport Beach Orthopedics