Russell Petrie,
MD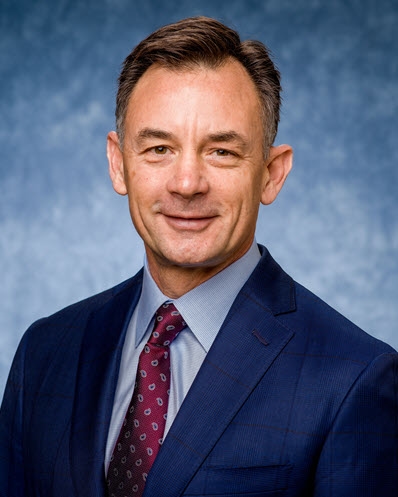 Procedures & Conditions Treated:
Procedures:
AC Joint Surgery
ACL Reconstruction
ACL Reconstruction Surgery
Anti-inflammatory Medication
Arthroscopic Knee Surgery
Arthroscopic Meniscal Repair
Arthroscopic Shoulder Surgery
Arthroscopy of the Hip, Knee, Shoulder
Bankart Lesion Repair
Bicep Tendon Repair
Bicep Tendon Rupture Surgery
Bursitis / Impingement Surgery
Cartilage Repair
Cartilage Restoration
Clavicle and Postural Supports
Clavicle Fracture Repair
Corticosteroids / Cortisone Shots
Durable Medical Equipment (DME)
Humerus Fracture Repair
Hyaluronic Acid Injection (Viscosupplementation)
Joint Debridement
Joint Injections
Knee Braces
Knee Fracture Surgery
Knee Ligament Reconstruction
Knee Sleeves
Knee Wraps
Labral Repair
Labral Repair / Labrum Repair
Labrum Surgery
LCL Reconstruction
Ligament Repairs (LCL, MCL, PCL)
Loose Body Removal
Meniscal Tear Surgery
Meniscus Repair
Minimally Invasive Shoulder Surgery
Olecranon Bursa Aspiration
Open Shoulder Surgery
Partial Menisectomy
PCL Reconstruction
Physical Therapy
Reverse Total Shoulder Replacement Surgery
Rotator Cuff Repair
Shoulder Arthroscopy
Shoulder Debridement
Shoulder Decompression
Shoulder Immobilizers
Shoulder Instability Repair
Shoulder Labral Repair
Shoulder Replacement Surgery
Shoulder Revision Surgery
Shoulder Slings
Shoulder Stabilizers
SLAP Lesion Tear Surgery
SLAP Repair
Superior Capsular Reconstruction Surgery
Tendon Repair
Total Shoulder Replacement Surgery
Ultrasound Guided Injections
X-Ray & MRI
Conditions:
AC Joint Separation
ACL Injury
ACL Tear
Anterior Knee Pain
Arthritis
Baker's Cyst
Bankart Lesion
Bicep Tendon Rupture
Bicep Tendinitis
Broken Collarbone / Collarbone Injuries
Cartilage Injuries
Chondromalacia
Clavicle Fracture
Dislocated Knee / Kneecap Dislocation
Dislocated Patella / Sublaxation
Dislocated Shoulder / Subluxation
Distal Biceps /Triceps Ruptures
Fractured Knee
Fractures
Frozen Shoulder / Adhesive Capsulitis
Humerus Fracture
Joint Pain
Knee Bursitis / Goosefoot
Knee Cartilage Injuries
Knee Cysts
Knee Ligament Injuries
Knee Pain
Knee Tendonitis
Labral Tear of the Hip or Shoulder
Labral Tears of the Shoulder / Bankart Lesion
LCL Injury
MCL Injury
Meniscal Tear
Meniscus Tear
Muscle Injury
Osgood-Schlatter Disease
Osteochondral Defect (OCD)
Osteoporosis
Patellar Tendinitis
Patellofemoral Pain Syndrome
PCL Injury
Rotator Cuff Injury / Rotator Cuff Tear
Runner's Knee / Chondromalacia Patella
Separated Shoulder
Shoulder Arthritis
Shoulder Bursitis
Shoulder Fractures
Shoulder Impingement
Shoulder Instability
Shoulder Osteoarthritis
Shoulder Sports Injuries
Shoulder Tendinitis
SLAP Lesion Tear
Strained Knee
Suprascapular Neuropathy / Entrapment
Synovitis
Throwing Injuries
Unstable Knee Cap
Biography
Dr. Petrie is a native of Cape Town in the Republic of South Africa. His family includes three generations of physicians: his grandfather, both parents and Dr. Petrie. His family moved to the United States when he was a toddler and he grew up in Rochester, Minnesota in the shadow of the Mayo Clinic. As a child, he would accompany his father during school holidays on rounds at the Mayo Clinic, and this early exposure set the tone for his adult career.
Dr. Petrie double majored in Biology and Economics from UC Berkeley and attended Mayo Medical School and did his residency in Orthopedic Surgery at the Mayo Clinic. He completed his Fellowship in Orthopedic Sports Medicine at the University of Pittsburgh, where he took care of the University Pittsburgh Sports Team and had exposure to the Pittsburgh Steelers. Dr. Petrie remains academically active as one of the core faculty members to the Hoag Orthopedic Sports Medicine Fellowship program since its inception in 2016. He is also an arthroscopy instructor at the San Diego Shoulder Institute for the past 15 years.
As for his specialty in sports-related knee and shoulder injuries, he says, "I liked sports and ended up in doctors' offices because of them. What is gratifying is to return someone to their life's passion by fixing what is wrong. That, to me, is why I'm here." Currently, Dr. Petrie is one of the medical team physicians for the LA Chargers.
Dr. Petrie lives in Irvine. He enjoys cycling, scuba diving, and surfing. His outside interests also include being an ocean environmentalist and entrepreneur. He helped found Okeanos, an international company focusing on plastic reduction in packaging.
Dr. Petrie's Physician Assistant is Karri Knodel, PA-C.
For more information please go to

RPetrieMD.com
Education
Medical School

Mayo Medical School (Medical Doctor)
Internship

Mayo Graduate School of Medicine (General Surgery)
Residency

Mayo Graduate School of Medicine (Orthopedic Surgery)

Minneapolis Sports Medicine Center (Sports Medicine)

Nemours Children's Hospital
Fellowship

University of Pittsburg (Shoulder and Knee Sports Medicine Fellowship)
Board Certification
American Board of Orthopedic Surgery

2001

Sports Medicine Subspecialty Board Certification
Associations
American Academy of Orthopaedic Surgeons
American Medical Association
American Orthopedic Society for Sports Medicine
Mayo Fellow's Association
Orange County Medical Association
Arthroscopy Association of North America (AANA)
National Football League Physicians Society (NFLPS)
Team Physician for the Los Angeles Chargers Football Club
Faculty for Hoag Orthopedic Institute Sports Medicine Program
Former Head Team Physician for Vanguard University Athletics
Awards
Recipient of Wyatt-Ayherst resident reporter program grant to the 1998 AAOS annual meeting (1998)

High honors in biology, University of California at Berkeley (1988)

Commencement speaker biology graduation, University of California at Berkeley (1988)

American Association of Hip and Knee Surgeons Annual Meeting Poster Award Winner (2020)

University of Iowa Jackson-Steindler Orthopaedic Clerkship Award (2013)
Affiliated Locations
Hoag Hospital - Irvine

Hoag Memorial Hospital Presbyterian - Newport Beach

Hoag Orthopedic Institute

Hoag Orthopedic Institute Surgery Center - Newport Beach

Newport Orthopedic Institute - Irvine Orthopedics

Newport Orthopedic Institute - Newport Beach Orthopedics