Taylor Dunphy,
MD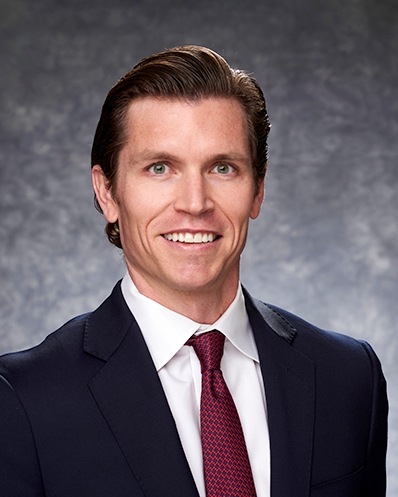 Procedures & Conditions Treated:
Procedures 
AC Joint Surgery
Achilles Tendon Repair
ACL Reconstruction
ACL Reconstruction Surgery
Anti-inflammatory Medication
Arthritis Management
Arthroplasty
Arthroscopic Femoroplasty
Arthroscopic Hip Surgery
Arthroscopic Knee Surgery
Arthroscopic Labral Repair
Arthroscopic Meniscal Repair
Arthroscopic Shoulder Surgery
Arthroscopy of the Hip, Knee, Shoulder
Autograft (UCL Tear Repair)
Bankart Lesion Repair
Bicep Tendon Repair
Bicep Tendon Rupture Surgery
Bursitis / Impingement Surgery
Cartilage Repair
Cartilage Restoration
Clavicle and Postural Supports
Clavicle Fracture Repair
Closed Reduction
Corticosteroids / Cortisone Shots
Cubital Tunnel Surgery
Distal Biceps Tendon Surgery
Durable Medical Equipment (DME)
Elbow Arthritis Surgery
Elbow Arthritis Treatment
Elbow Fracture Surgery
Elbow Reconstruction Surgery
Femoroacetabular Impingement Surgery
Fiberglass Casting
Hip Arthroscopy
Humerus Fracture Repair
Joint Debridement
Joint Injections
Joint Replacement Surgery
Knee Braces
Knee Fracture Surgery
Knee Ligament Reconstruction
Knee Sleeves
Knee Wraps
Labral Repair
Labral Repair / Labrum Repair
Labrum Surgery
LCL Reconstruction
Ligament Repairs (LCL, MCL, PCL)
Loose Body Removal
Meniscal Tear Surgery
Meniscus Repair
Minimally Invasive Shoulder Surgery
Nerve Decompression Surgery
Open Shoulder Surgery
Pain Medication
Partial Menisectomy
PCL Reconstruction
Physical Therapy
PRP Injections
Reverse Total Shoulder Replacement
Rotator Cuff Repair
Shoulder Arthroscopy
Shoulder Debridement
Shoulder Decompression
Shoulder Immobilizers
Shoulder Instability Repair
Shoulder Labral Repair
Shoulder Replacement Surgery
Shoulder Revision Surgery
Shoulder Slings
Shoulder Stabilizers
SLAP Lesion Tear Surgery
Sling
Soft Tissue Treatment
Splint
Superior Capsular Reconstruction Surgery
Tendon Repair
Tendon Repair Surgery
Tennis Elbow Surgery
Tommy John Procedure
Tommy John Surgery
Total Shoulder Replacement Surgery
Ulnar Collateral Ligament Repair
Ulnar Decompression Surgery
Ultrasound Guided Injections
Viscosupplementation
Viscosupplementation for Osteoarthritis
X-Ray & MRI
Conditions
AC Joint Separation
ACL Injury
ACL Tear
Arthritis
Baker's Cyst
Bankart Lesion
Bicep Tendon Rupture
Bicep Tendon Rupture
Bicep Tendonitis
Biceps Tendonitis
Broken Arm
Broken Collarbone / Collarbone Injuries
Cartilage Injuries
Chondromalacia
Clavicle Fracture
Cubital Tunnel Syndrome
Dislocated Elbow
Dislocated Knee / Kneecap Dislocation
Dislocated Patella / Sublaxation
Dislocated Shoulder / Subluxation
Dislocated Shoulders
Distal Biceps /Triceps Ruptures
Distal Biceps Tendon Rupture
Elbow Arthritis
Elbow Contracture
Elbow Fracture
Elbow Instability
Elbow or Shoulder
Elbow Sports Injuries
Femoral-Acetabular Impingement
Fractured Elbow
Fractured Knee
Fractures
Frozen Shoulder / Adhesive Capsulitis
Hamstring Strain
Hip Impingement
Humerus Fracture
Joint Pain
Knee Cartilage Injuries
Knee Cysts
Knee Ligament Injuries
Knee Pain
Knee Tendonitis
Labral Tear of the Hip or Shoulder
Labral Tears of the Shoulder / Bankart Lesion
Labrum Tear
LCL Injury
Little League
MCL Injury
Meniscal Tear
Meniscus Tear
Olecranon Fractures
Osteoarthritis
Osteochondral Defect (OCD)
Osteochondral Defect (OCD) of Capitellum
Osteochondritis Dissecans
Osteoporosis
Patellar Tendinitis
Patellofemoral Pain Syndrome
PCL Injury
Rotator Cuff Injury / Rotator Cuff Tear
Separated Shoulder
Shoulder Arthritis
Shoulder Fractures
Shoulder Impingement
Shoulder Instability
Shoulder Osteoarthritis
Shoulder Sports Injuries
Shoulder Tendonitis
SLAP Lesion Tear
Sprained Elbow
Strained Elbow
Suprascapular Neuropathy / Entrapment
Tennis Elbow
Throwing Injuries
UCL Tear
Ulnar Collateral Ligaments Injuries
Ulnar Nerve Entrapment
Ulnar Neuropathy
Unstable Knee Cap
Biography
Dr. Taylor R. Dunphy is an orthopedic surgeon who is fellowship-trained in Sports Medicine. He has a passion for treating athletes of all ages and has served as a team physician for the University of Southern California, where he helped care for the Trojan's football, basketball, soccer, volleyball, lacrosse, and track teams. Dr. Dunphy is committed to providing the highest quality patient care, and believes medicine is best performed through a collective, patient-centric approach. All surgical decisions are carefully considered and may not be the first treatment option, and he focuses on creating individualized programs that are optimized to achieve the best results for each patient.
Dr. Dunphy's practice has an emphasis in minimally invasive/arthroscopic procedures of the shoulder, elbow, hip, and knee. Additionally, he utilizes modern biologic modalities and has expertise with more complex surgeries including multi-ligamentous knee reconstructions and cartilage restoration procedures, as well as primary and revision shoulder replacements. Dr. Dunphy has an interest in advancing orthopedic research and state-of-the-art treatment procedures, and his work has been presented and recognized at national and international conferences and highlighted in leading publications such as the American Journal of Sports Medicine and the Journal of the American Academy of Orthopaedic Surgeons.
Dr. Dunphy attended medical school at the University of Texas, San Antonio. Having completed his undergraduate studies, orthopedic surgery residency, and sports medicine fellowship in Los Angeles at USC, Dr. Dunphy is attuned to the lifestyles of Southern Californians. He and his wife reside in Orange County and enjoy spending time outdoors: hiking, skiing, sailing and playing tennis and golf. Dr. Dunphy also enjoys working as the team physician for Newport Harbor High school & participating as part of a physician team for the NFL Total Wellness Program.
For more information please go to

TDorthopedics.com
Education
College

University of Southern California
Medical School

University of Texas-School of Medicine at San Antonio
Residency

University of Southern California Medical Center

Los Angeles County
Fellowship

University of Southern California, Keck School of Medicine
Awards
Finalist for the Gary Poehling Award for excellence in the treatment of the Elbow, Wrist or Hand

Nominated for American Shoulder and Elbow Society Resident Research Award

1st Place – University of Southern California Orthopaedic Research Day

Alpha Omega Alpha Honor Medical Society

Class Rank #1 of 216 - University of Texas School of Medicine at San Antonio
Affiliated Locations
Hoag Hospital - Irvine

Hoag Memorial Hospital Presbyterian - Newport Beach

Hoag Orthopedic Institute

Hoag Orthopedic Institute Surgery Center - Newport Beach

Newport Orthopedic Institute - Newport Beach Orthopedics