Emilia Ravski,
DO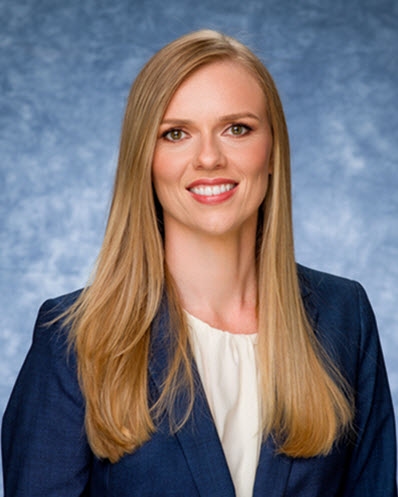 Primary Specialty:

Sports Medicine (Non-Operative)

Non-Operative Orthopedic Care
Sports Medicine Physician
Procedures & Conditions Treated:
Procedures:
Acupuncture
Anti-inflammatory Medication
Anti-inflammatory medicine
Arch Supports
Arthritis Management
Bracing
Closed Reduction
Concussion Treatment & Baseline Testing
Corticosteroids / Cortisone Shots
Distal Biceps Tendon Surgery
Durable Medical Equipment (DME)
Elbow Arthritis Treatment
Elbow Fracture Surgery
Elbow Reconstruction Surgery
Elbow Tendonitis Surgery
Fiberglass Casting
Hip Injections
Hyaluronic Acid Injection (Viscosupplementation)
Joint Injections
Knee Braces
Knee Sleeves
Knee Wraps
Nerve Decompression Surgery
Olecranon Bursa Aspiration
Pain Medication
Physical Therapy
PRP Injections
Shoulder Slings
Soft Tissue Treatment
Splint
Tendon Repair Surgery
Tennis Elbow Surgery
Toe Spacers
Tommy John Surgery
Trigger Point Injections
Ulnar Collateral Ligament Repair
Ulnar Decompression Surgery
Ultrasound Guided Injections
Viscosupplementation for Osteoarthritis
X-Ray & MRI
Conditions:
AC Joint Separation
Achilles Tendonitis
ACL Injury
ACL Tear
Ankle & Foot Tendinitis
Ankle Instability
Ankle Sprains
Anterior Knee Pain
Arthritis
Baker's Cyst
Bankart Lesion
Bicep Tendon Rupture
Bicep Tendonitis
Biceps Tendonitis
Broken Arm
Cartilage Injuries
Chondromalacia
Cubital Tunnel Syndrome
Degenerative Joint Disease
Dislocated Elbow
Dislocated Knee / Kneecap Dislocation
Dislocated Patella / Sublaxation
Dislocated Shoulder / Subluxation
Dislocated Shoulders
Distal Biceps /Triceps Ruptures
Distal Biceps Tendon Rupture
Elbow Fracture
Elbow or Shoulder
Elbow Sports Injuries
Erb's Palsy
Flat Foot / Pes Planus
Frozen Shoulder / Adhesive Capsulitis
Golfer's Elbow
Groin Pain
Groin Pull
Hamstring Strain
Hip Arthritis
Hip Bursitis / Trochanteric Bursitis
Hip Cyst
Hip Impingement
Hip Pain
Hip Sprain
Iliotibial Band Syndrome / IT Band Syndrome
IT Band Syndrome / Iliotibial Band Syndrome
Joint Pain
Knee Arthritis
Knee Bursitis / Goosefoot
Knee Cartilage Injuries
Knee Cysts
Knee Ligament Injuries
Knee Pain
Knee Tendonitis
Labral Tear of the Hip or Shoulder
Labral Tears of the Shoulder / Bankart Lesion
Labrum Tear
Lateral Epicondylitis
LCL Injury
Little League
MCL Injury
Meniscal Tear
Meniscus Tear
Morton's Neuroma / Metatarsalgia
Muscle Injury
Muscle Strain
Olecranon Fractures
Osgood-Schlatter Disease
Osteoarthritis
Osteochondral Defect (OCD) of Capitellum
Osteochondritis Dissecans
Osteoporosis
Patellar Tendinitis
Patellar Tendonitis
Patellofemoral Pain Syndrome
PCL Injury
PCL Injury
Plantar Fasciitis
Radial Collateral Ligament Sprain
Rotator Cuff Injury / Rotator Cuff Tear
Runner's Knee
Runner's Knee / Chondromalacia Patella
Sciatica
Separated Shoulder
Separated Shoulder
Shin Splints
Shoulder Arthritis
Shoulder Bursitis
Shoulder Impingement
Shoulder Instability
Shoulder Osteoarthritis
Shoulder Sports Injuries
Shoulder Tendonitis
SI Joint Pain / Sacroiliac Joint Pain
SLAP Lesion Tear
Snapping Hip
Sports Concussion
Sports Hernia
Sprained Ankle
Sprained Elbow
Sprains and Strains
Strained Elbow
Strained Hip
Strained Knee
Stress Fractures
Suprascapular Neuropathy / Entrapment
Synovitis
Synovitis of the Hip
Tennis Elbow
Tennis Elbow / Lateral Epicondyltitis
Throwing Injuries
UCL Tear
Ulnar Collateral Ligaments Injuries
Ulnar Nerve Entrapment
Ulnar Neuropathy
Unstable Knee Cap
Biography
Dr. Emilia Ravski, is a board-certified Sports Medicine and Physical Medicine and Rehabilitation (PM&R) physician. She specializes in non-surgical treatment of sports and musculoskeletal injuries.
Born in the Ukraine, Dr. Ravski moved to Southern California at age 10 with her family. She obtained her bachelor's degree in Biological Sciences at the University of California, Irvine where she competed on the NCAA Division I Women's Rowing team. As a collegiate athlete, Dr. Ravski cultivated a passion for sports medicine and an interest in injuries related to female athletes.
"I've witnessed injuries halt dreams and affect daily living. It is my desire to help athletes at all levels overcome barriers and achieve their goals, by providing appropriate medical care specific for each individual."
Dr. Ravski obtained her medical degree at the Arizona College of Osteopathic Medicine and completed a 4-year residency training program in PM&R at the New York University Medical Center, Rusk Rehabilitation Institute. She has written chapters for books on sports and musculoskeletal related topics, as well as lectured at local and national conferences. Dr. Ravski has also provided teaching in musculoskeletal ultrasound to her colleagues. While in New York, she served as a medical volunteer at the New York marathon. Being an avid runner herself, she organized her co-workers into a team to run races for a foundation that provides sporting opportunities for disabled athletes. Dr. Ravski has also gone overseas to aid in medical missions.
During her Sports Medicine Fellowship at the University of Pittsburgh, Dr. Ravski served as a team physician for the University of Pittsburgh Women's Basketball, Carnegie Mellon University Football, the Pittsburgh Passion (a professional women's football team) and a local high school. She provided medical care for the Pittsburgh Ballet and at the Pittsburgh Marathon.
Dr. Ravski enjoys taking care of patients in all walks of life, with varied athletic levels. She sees providing direct patient care as a unique privilege. Her goal is to educate her patients while making focused diagnoses and initiating targeted treatment plans for the purpose of optimizing her patients' athletic performance, daily function and overall quality of life.
After traveling and living in multiple cities and countries, Dr. Ravski calls sunny Southern California home. She loves going to the beach, running, rowing, biking, swimming, snowboarding and international travel.
Education
Medical School

Midwestern University, Arizona College of Osteopathic Medicine (DO)
Internship

University of Medicine & Dentistry of New Jersey, School of Osteopathic Medicine (Rotating Internship)
Residency

NYU School of Medicine, Rusk Institute of Rehabilitation Medicine (Physical Medicine & Rehab)
Fellowship

University of Pittsburgh Medical Center (Primary Care Sports Medicine)
Board Certification
American Board of Physical Medicine & Rehabilitation

Sports Medicine Subspecialty Board Certification
Associations
American Academy of Physical Medicine and Rehabilitation (AAPM&R)
American Medical Society for Sports Medicine
American Osteopathic College of Physical Medicine and Rehabilitation
Association of Academic Physiatrists
Affiliated Locations
Hoag Hospital - Irvine

Hoag Orthopedic Institute

Hoag Orthopedic Institute Surgery Center - Newport Beach

Newport Orthopedic Institute - Huntington Beach Orthopedics

Newport Orthopedic Institute - Irvine Orthopedics