Myra Trivellas,
MD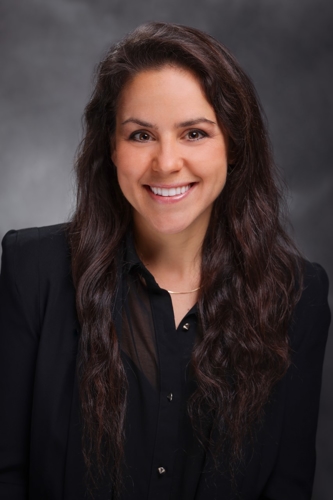 Procedures & Conditions Treated:
Procedures:
AC Joint Surgery
Achilles Tendon Repair
ACL Reconstruction
ACL Reconstruction Surgery
Arthroscopic Femoroplasty
Arthroscopic Hip Surgery
Arthroscopic Knee Surgery
Arthroscopic Labral Repair
Arthroscopic Meniscal Repair
Arthroscopic Shoulder Surgery
Arthroscopy of the Hip, Knee, Shoulder
Autograft (UCL Tear Repair)
Bankart Lesion Repair
Bicep Tendon Repair
Bicep Tendon Rupture Surgery
Bursitis / Impingement Surgery
Cartilage Repair
Cartilage Restoration
Cartilage Transplantation
Clavicle Fracture Repair
Closed Reduction
Corticosteroids / Cortisone Shots
Cubital Tunnel Surgery
Distal Biceps Tendon Surgery
Elbow Ligament Reconstruction Surgery
Femoroacetabular Impingement Surgery
Hip Arthroscopy
Joint Debridement
Joint Injections
Knee Fracture Surgery
Knee Ligament Reconstruction
Labral Repair
Labral Repair / Labrum Repair
Labrum Surgery
LCL Reconstruction
Ligament Repairs (LCL, MCL, PCL)
Loose Body Removal
Meniscal Tear Surgery
Meniscus Repair
Meniscal Root Repair
Minimally Invasive Shoulder Surgery
Nerve Decompression Surgery
Open Shoulder Surgery
Partial Menisectomy
PCL Reconstruction
Rotator Cuff Repair
Shoulder Arthroscopy
Shoulder Debridement
Shoulder Decompression
Shoulder Instability Repair
Shoulder Labral Repair
Shoulder Revision Surgery
SLAP Lesion Tear Surgery
Superior Capsular Reconstruction Surgery
Tendon Repair
Tendon Repair Surgery
Tennis Elbow Surgery
Tommy John Surgery
Ulnar Collateral Ligament Repair
Ulnar Decompression Surgery
Ultrasound Guided Injections
Viscosupplementation for Osteoarthritis
X-Ray & MRI
¹ Check with your insurance provider prior to treatment as some insurance companies have deemed viscosupplementation as not being a "medically necessary" procedure.
² PRP Injections are not yet approved by the FDA and therefore are considered an experimental medical procedure and are not covered by insurance.
Conditions:
AC Joint Separation
ACL Injury
ACL Tear
Arthritis
Baker's Cyst
Bankart Lesion
Bicep Tendon Rupture
Biceps Tendonitis
Broken Collarbone / Collarbone Injuries
Cartilage Injuries
Chondromalacia
Clavicle Fracture
Cubital Tunnel Syndrome
Dislocated Elbow
Dislocated Knee / Kneecap Dislocation
Dislocated Patella / Subluxation
Dislocated Shoulder / Subluxation
Dislocated Shoulders
Distal Biceps /Triceps Ruptures
Distal Biceps Tendon Rupture
Elbow Arthritis
Elbow Contracture
Elbow Instability
Elbow or Shoulder
Elbow Sports Injuries
Femoral-Acetabular Impingement
Fractured Elbow
Frozen Shoulder / Adhesive Capsulitis
Hamstring Tears
Hip Impingement
Knee Cartilage Injuries
Knee Cysts
Knee Ligament Injuries
Knee Pain
Knee Tendonitis
Labral Tear of the Hip or Shoulder
Labral Tears of the Shoulder / Bankart Lesion
Labrum Tear
LCL Injury
Little League
MCL Injury
Meniscal Tear
Meniscus Tear
Olecranon Fractures
Osteochondral Defect (OCD)
Osteochondral Defect (OCD) of Capitellum
Osteochondritis Dissecans
Osteoporosis
Patellar Tendinitis
Patellofemoral Pain Syndrome
PCL Injury
Rotator Cuff Injury / Rotator Cuff Tear
Separated Shoulder
Shoulder Arthritis
Shoulder Fractures
Shoulder Impingement
Shoulder Instability
Shoulder Osteoarthritis
Shoulder Sports Injuries
Shoulder Tendonitis
SLAP Lesion Tear
Sprained Elbow
Strained Elbow
Suprascapular Neuropathy / Entrapment
Tennis Elbow
Throwing Injuries
UCL Tear
Ulnar Collateral Ligaments Injuries
Ulnar Nerve Entrapment
Ulnar Neuropathy
Unstable Knee Cap
Biography
Dr. Trivellas is an orthopedic surgeon who specializes in treatment of shoulder, knee, and hip conditions and injuries. She grew up in Chadds Ford, Pennsylvania. Her mother is a plant pathologist from PA, and her father is a chemical engineer from Greece. She attended Tower Hill School, where she thrived as a student athlete and found her passion for sports. She went on to play Division 1 lacrosse at Yale for her 4 years there. At Yale, she majored in Biology, published research in biomedical engineering, graduated the Kiphuth Leadership Program, and even competed in the finals of Yale's Iron Chef competition. She attended Pennsylvania State College of Medicine, and did an extra year of research at the Hospital for Special Surgery in NYC prior to her residency in Orthopedic Surgery at UCLA. At UCLA, she was elected as a Chief Resident. She completed her fellowship in Orthopedic Sports Medicine & Shoulder Surgery at Duke University, where she took care of the Duke Football, Men's Basketball, and Women's Lacrosse Teams. At Duke, she also graduated from the Feagin Leadership Program. Dr. Trivellas remained involved as a lacrosse coach throughout her medical school and residency. She enjoys taking care of current and prior athletes, as well as patients eager to maintain an active lifestyle, coaching them back to peak performance. She is a member of both the American Academy of Orthopaedic Surgeons (AAOS) and American Orthopaedic Society for Sports Medicine (AOSSM).
She enjoys running, all sports, hiking, and cooking. Being outdoors all year round drew her to Southern California. She credits her middle school Spanish teacher for making Spanish fun and competitive for her to learn.
Affiliated Locations
Hoag Hospital - Irvine

Hoag Memorial Hospital Presbyterian - Newport Beach

Hoag Orthopedic Institute

Hoag Orthopedic Institute Surgery Center - Newport Beach

Newport Orthopedic Institute - Newport Beach Orthopedics

Newport Orthopedic Institute - Huntington Beach Orthopedics