Dave Shukla,
MD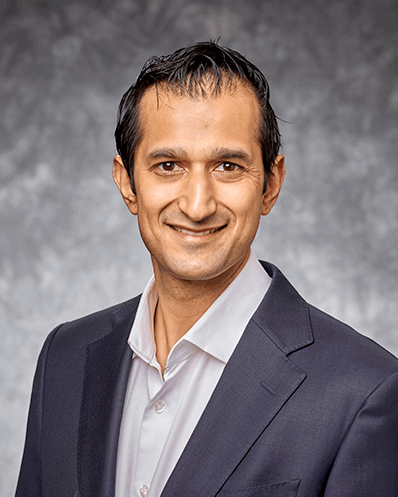 Primary Specialty:

Orthopedic Surgery (Board Certified)

Shoulder & Elbow Surgeon
Total Joint Replacement of the Shoulder & Elbow
Procedures & Conditions Treated:
Procedures: 
AC Joint Surgery
Arthroscopic Shoulder Surgery
Bankart Lesion Repair
Bicep Tendon Repair
Bursitis / Impingement Surgery
Clavicle Fracture Repair
Closed Reduction
Corticosteroids / Cortisone Shots
Cubital Tunnel Surgery
Distal Biceps Tendon Surgery
Elbow Arthritis Treatment
Elbow Arthroplasty
Elbow Fracture Surgery
Elbow Fusion Surgery
Elbow Reconstruction Surgery
Elbow Tendonitis Surgery
Humerus Fracture Repair
Labral Repair / Labrum Repair
Loose Body Removal
Minimally Invasive Shoulder Surgery
Nerve Conduction Study
Nerve Decompression Surgery
Open Shoulder Surgery
PRP Injections¹
Reverse Total Shoulder Replacement
Rotator Cuff Repair
Shoulder Arthroscopy
Shoulder Debridement
Shoulder Decompression
Shoulder Immobilizers
Shoulder Instability Repair
Shoulder Replacement Surgery
Shoulder Revision Surgery
SLAP Repair
Superior Capsular Reconstruction Surgery
Tendon Repair Surgery
Tennis Elbow Surgery
Tommy John Surgery
Total Shoulder Replacement Surgery
Ulnar Collateral Ligament Repair
Ulnar Decompression Surgery
Ultrasound Guided Injections
PRP Injections are not yet approved by the FDA and therefore are considered an experimental medical procedure and are not covered by insurance.
Conditions:
AC Joint Separation
Arthritis
Bicep Tendon Rupture
Bicep Tendonitis
Broken Arm
Broken Collarbone / Collarbone Injuries
Clavicle Fracture
Cubital Tunnel Syndrome
Dislocated Shoulder / Subluxation
Distal Biceps Tendon Rupture
Distal Triceps Tendon Rupture
Elbow Arthritis
Elbow Bursitis
Elbow Contracture
Elbow Fracture
Elbow Instability
Elbow Osteoarthritis
Elbow Tendonitis
Erb's Palsy
Fractured Elbow
Frozen Shoulder / Adhesive Capsulitis
Golfer's Elbow / Medial Epicondylitis
Humerus Fracture
Hyperextension of the Elbow
Labral Tears of the Shoulder / Bankart Lesion
Lateral Epicondylitis
Little Leaguer's Elbow
Olecranon Bursitis
Olecranon Fractures
Osteochondral Defect (OCD)
Osteoporosis
Peripheral Nerve Injuries
Pinched Nerve
Radial Collateral Ligament Sprain
Radial Tunnel Syndrome
Rheumatoid Arthritis
Rotator Cuff Injury / Rotator Cuff Tear
Separated Shoulder
Shoulder Arthritis
Shoulder Bursitis
Shoulder Calcific Tendonitis
Shoulder Fractures
Shoulder Impingement
Shoulder Instability
Shoulder Osteoarthritis
Shoulder Sports Injuries
Shoulder Tendonitis
SLAP Lesion Tear
Sprained Elbow
Strained Elbow
Suprascapular Nerve Injury
Suprascapular Neuropathy / Entrapment
Tendinosis
Tennis Elbow / Lateral Epicondyltitis
Throwing Injuries
Triceps Tendonitis
Ulnar Collateral Ligaments Injuries
Ulnar Nerve Entrapment
Ulnar Neuropathy
Biography
Dr. Dave R. Shukla specializes in the full spectrum of conditions of the shoulder and elbow. In addition to his primary interest of shoulder arthroplasty, he also performs minimally invasive/arthroscopic surgery for rotator cuff disorders and other sports conditions. He has a strong interest in degenerative, sports-related, and traumatic disorders of the elbow as well. His orthopedic surgical training started at the Mayo Clinic where he completed a surgical internship followed by a 2-year dedicated research fellowship on traumatic elbow injuries. Following this, he completed an orthopedic surgery residency at the Mount Sinai Medical Center in New York, and then returned to the Mayo Clinic for a one year fellowship in shoulder and elbow surgery where he learned how to manage some of the most complex conditions from multiple world-renown upper extremity surgeons. He has been very active in research and has maintained an interest in advancing the field of shoulder and elbow surgery. He is committed to practicing evidence-based medicine, and is an author on over 50 articles that are published or are submitted for publication. He has had 24 presentations at national and international meetings, and serves as a consultant editorial reviewer for three journals. He has continued to contribute to Mayo Clinic's Annual "Teach the Teachers" Advanced Elbow Surgical Skills Course since 2013.
Having been born at Hoag Hospital, Dr. Shukla attended Harbor Day School and went on to attended U.C. Berkeley for an undergraduate degree. He then went on to obtain an honors medical degree at the UCD before starting training at the Mayo Clinic. His goal was always to return to serve Orange County residents, the community in which he was raised, and where both of his parents continue to practice as physicians. In his free time, he enjoys playing tennis and golf.
Dr. Shukla is assisted by Physician's Assistant, Camille Bray, PA-C.
Helpful Patient Information for Shoulder Arthroscopy
Post-Operative Info >
Arthroscopic Shoulder Surgery FAQs >
Pain Management After Shoulder Arthroscopy >
Helpful Patient Information for Shoulder Replacement Surgery
Shoulder Replacement FAQs >
Pain Management After Shoulder Replacement >
Dr. Shukla's Common Conditions & Procedures FAQ's from AAOS
Biceps Tendonitis >
Biceps Tendon Tear at the Elbow >
Chronic Shoulder Instability >
Clavicle Fracture (Broken Collarbone) >
Distal Humerus Fractures of the Elbow >
Elbow (Olecranon Bursitis) >
Elbow (Olecranon) Fractures >
Rotator Cuff Tears >
Shoulder Joint Tear (Glenoid Labrum Tear) >
Biceps Tendon Tear at the Shoulder >
Scapular (Shoulder Blade) Disorders >
Shoulder Joint Replacement >
Shoulder Separation >
Shoulder Surgery >
Shoulder Trauma (Fractures and Dislocations) >
SLAP Tears >
Education
Medical School

University College of Dublin (Medicine and Surgery)
Internship

Mayo Clinic Rochester (General Surgery)
Residency

The Mount Sinai Hospital (Orthopedic Surgery)
Fellowship

Mayo Graduate School of Medicine (Shoulder and Elbow Surgery, Adult Reconstruction of the Upper Extremity)
Associations
American Shoulder and Elbow Surgeons
Fellow of the American Academy of Orthopedic Surgeons
Mayo Clinic Elbow 'Teach the Teachers' Annual Faculty
Mayo Fellows' Association
California Orthopedic Association
Arthroscopy Association of North America
Faculty for Hoag Orthopedic Institute Sports Medicine Program
Scientific Journal Editor Consultant for:

Journal of Shoulder and Elbow Surgery
Journal of Musculoskeletal Research
Journal of Orthopaedic Research
Journal of International Medical Research
Awards
Finalist for Best Poster Prize at the European Society for Surgery of the Shoulder and Elbow

Best Paper at the Brooklyn Orthopedic Society Meeting

Magna Cum Laude Honors, Medical School

Award for Outstanding Media Content, AAOS (2018)

Recipient of a Mayo Clinic Orthopaedic Research Grant for the Anatomic Evaluation of the Sternoclavicular and First Sternocostal (2016)

Finalist for Best Poster Prize at the European Society for Surgery of the Shoulder and Elbow (2015)

Best Paper at the Brooklyn Orthopedic Society Meeting (2015)
Affiliated Locations
Hoag Orthopedic Institute

Hoag Hospital - Irvine

Hoag Orthopedic Institute Surgery Center - Newport Beach

Irvine Surgical Partners

Hoag Memorial Hospital Presbyterian - Newport Beach

Newport Orthopedic Institute - Irvine Orthopedics

Newport Orthopedic Institute - Newport Beach Orthopedics