Michael Gordon,
MD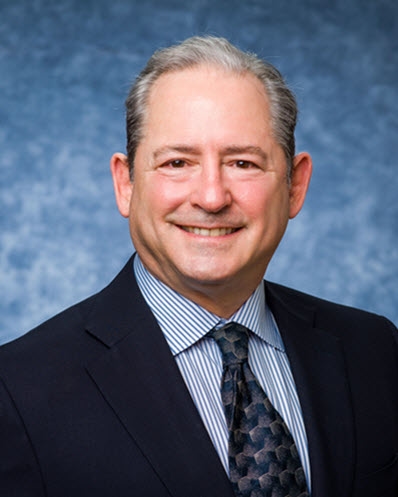 Primary Specialty:

Orthopedic Surgery (Board Certified)

Surgery of the Spine
Procedures & Conditions Treated:
Procedures:
Anterior Cervical Discectomy and Fusion (ACDF) and Instrumentation
Anterior Lumbar Interbody Fusion (ALIF)
Artificial Disc Replacement
Bone Grafting
Cervical Stellate Ganglion Sympathetic Blocks
Complex Surgical Reconstruction
Coricosteroids / Cortisone shots
Decompression
Diagnostic Blocks
Disc Replacement Surgery
Discectomy
Kyphoplasty
Laminectomy
Lateral Lumbar Spinal Fusion
Lumbar Discography / Lumbar Discogram
Minimally Invasive Spine Surgery
Pain Medication
Physical Therapy
Posterior Cervical and Lumbar Microdiscectomy / Microdecompression
Posterior Cervical Fusion with Instrumentation
Spinal Fusion
Spinal Fusion Surgery (Bone Graft Substitute, Biologics, Laminectomy)
Spinal Instrumentation
Spine Arthroplasty
Spine Stabilization
X-Ray & MRI
Conditions:
Acute Spinal Fracture
Bulging Disc
Cervical Fracture
Cervical Stenosis
Chronic Back & Cervical Pain
Coccydynia / Tailbone Pain
Compression Fracture from Osteoporosis
Degenerative Back and Neck Disorders
Degenerative Disc Disease
Facet Joint Syndrome
Failed Back Surgery Syndrome (FBSS)
Failed Laminectomy Syndrome
Herniated Disc
Kyphosis
Muscle Strain
Myelopathy / Spinal Cord Injury
Neck Sprain
Neuropathic Pain
Osteoarthritis
Osteomyelitis / Bone Infection
Osteoporosis
Radiculopathy / Pinched Nerve
Ruptured Disc
Sacroiliac (SI) Joint Pain
Sciatica
Scoliosis
Slipped Disc
Spinal Deformities
Spinal Fractures
Spinal Infections
Spinal Stenosis
Spinal Tumors
Spondylolisthesis
Spondylolysis
Thoracic Conditions
Traumatic Spinal Injury
Whiplash
Biography
Dr. Gordon was born and raised in Puerto Rico as both his parents had moved there to run a textile manufacturing factory. He graduated high school from Andover Academy in Mass., and then went to Columbia University in New York City to graduate with a degree in Chemistry. He finished medical school at Cornell Medical College in 1981 and went on to General Surgery at Mount Sinai Medical Center in New York City. He completed training in Orthopedic Surgery at Johns Hopkins Hospital in Baltimore, MD and then trained in spine surgery at USC Spinal Cord Injury Center in Los Angeles. He has been at the leading edge in spinal surgical technology since he began practice in Newport Beach in 1987. He specializes in a range of spinal surgeries from minimally invasive to complex deformities of the cervical and lumbar spine. He's been an active member of various surgical societies including The American Academy of Orthopedic Surgery, The North American Spine Society, and the International Society for the Advancement of Spinal Surgery.
Having performed more than 8,000 spinal surgeries, Dr. Gordon has extensive experience in complex reconstructive spinal instrumentation surgery of the cervical and lumbar spine as well as disc replacement, adult deformity and degenerative scoliosis. For patients with disc herniations, Dr. Gordon has performed more than 3,000 outpatient minimally-invasive spinal surgeries.
He has been a clinical instructor for Medtronic/Kyphon, and has consulted for several national spinal instrumentation companies. He has assisted in the design of spinal pedicle screw implants and has consulted with various spinal implant companies such as Medtronic, Globus, Alphatech and Stryker. Currently, Dr. Gordon is a paid consultant on the teaching faculty of Stryker corporation and regularly teaches lab sessions on minimally-invasive lumbar outpatient fusion surgery.
Dr. Gordon has three children who have graduated college (Harvard, Williams College, Brown University!) and lives with his wife in Newport Beach. He is very happy that each of his children graduated in 4 years! He and his wife are founding members of the Sage Hill School in Orange County. In his leisure time, he is an avid wildlife and landscape photographer, skier and pianist.
Dr. Gordon lives by the surgical motto, "Strive for excellence, and always to do what is best for the patient."
Dr. Gordon is assisted by James Marchetti, PA-C.
For more information please go to

MichaelGordonMD.com
Education
Medical School

Cornell Medical College (Medical Doctor)
Internship

Mt. Sinai Medical Center (General Surgery)
Residency

The Johns Hopkins Hospital (Orthopedic Surgery)
Fellowship

University of California, Rancho Los Amigos Medical Center (Spinal Cord Injury, Spinal Reconstruction and Rehabilitation Fellows
Board Certification
Recertification by the American Board of Orthopedic Surgery

2009

Fellow American Academy of Orthopedic Surgery

1991

Diplomat of the American Board of Orthopedic Surgery

1989
Associations
American Academy of Orthopaedic Surgeons
American Medical Association
California Orthopaedic Association (COA)
North American Spine Society
Orange County Medical Association
Affiliated Locations
Hoag Hospital - Irvine

Hoag Memorial Hospital Presbyterian - Newport Beach

Hoag Orthopedic Institute

Newport Orthopedic Institute - Irvine Orthopedics

Newport Orthopedic Institute - Newport Beach Orthopedics