Camille Bray,
PA-C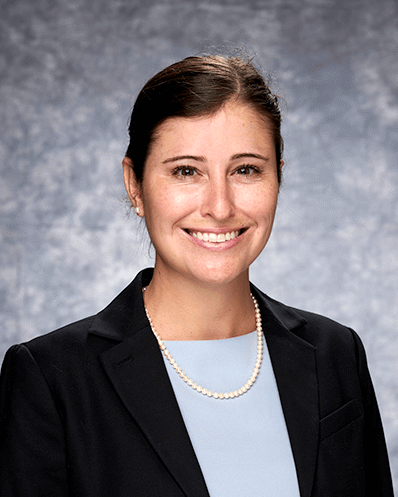 Primary Specialty:

Physician Assistant

PA for Dr. David Gazzaniga
Biography
Camille is a Physician Assistant for Dr. David Gazzaniga. She assists Dr. Gazzaniga in surgery, along with conducting physical exams, diagnosing conditions, ordering and interpreting diagnostic tests, and writing prescriptions. She received her Master of Science in Physician Assistant Studies from the Medical University of South Carolina in Charleston, SC with Deans Honors. Prior to completing the PA program, she worked as a Clinical Research Coordinator for Hoag Orthopedics, leading and conducting investigations for multiple orthopedic conditions. She obtained her Bachelor of Arts in Integrative Biology at the University of California, Berkeley. Camille is a member of the Alpha Eta Honor Society, Pi Alpha Honor Society, California Academy of Physician Assistants (CAPA), and Physician Assistants in Orthopaedic Surgery (PAOS). She is always is eager to learn and focuses on offering patients compassionate and evidence-based medicine.
An Orange County native, Camille loves the opportunity to treat patients in her community. She enjoys living an active lifestyle in the outdoors and likes surfing, hiking, running, and traveling in her free time.
Affiliated Locations
Hoag Orthopedic Institute

Hoag Hospital - Irvine

Hoag Memorial Hospital Presbyterian - Newport Beach

Hoag Orthopedic Institute Surgery Center - Newport Beach

Irvine Surgical Partners

Newport Orthopedic Institute - Irvine Orthopedics

Newport Orthopedic Institute - Newport Beach Orthopedics