Camille Bray,
PA-C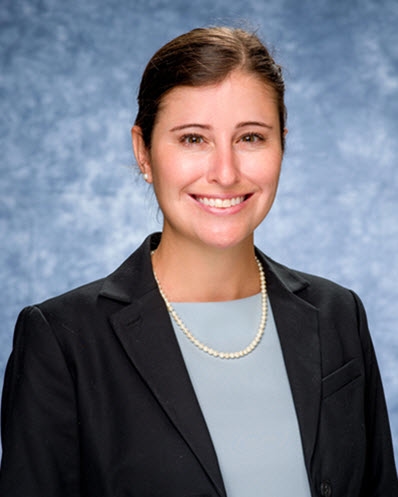 Primary Specialty:

Physician Assistant

PA for Dr. David Gazzaniga
Biography
Camille is a Physician Assistant for Dr. David Gazzaniga. She assists Dr. Gazzaniga in surgery, along with conducting physical exams, diagnosing conditions, ordering and interpreting diagnostic tests, and writing prescriptions. Camille's interest in medicine began when she started to see her Pediatrician, Dr. Maureen Downes.  She loved how Dr. Downes was able to navigate through her symptoms, diagnose, and come up with a treatment plan, all with the biggest smile.  
A high school track injury brought Camille to NOI where she was a patient of Dr. Beyer's.  Dr. Beyer took her under his wing throughout high school and college, letting her shadow and learn more about Orthopedics. After completing her undergraduate degree, he later connected her with the Research Team at Hoag Orthopedics. There, she got to work with amazing Physicians, Physician Assistants, Nurses and staff at NOI, OSI and Hoag Orthopedic Institute. It was at this time that Camille first started working with Dr. Gazzaniga on Sports Medicine related studies where she found her true passion.  She was beyond ecstatic at the opportunity to work with him as a Physician Assistant after graduation.  She is very thankful for all the mentorship and support she has received along the way.
Camille received her Master of Science in Physician Assistant Studies from the Medical University of South Carolina in Charleston, SC with Deans Honors. Prior to completing the PA program, she worked as a Clinical Research Coordinator for Hoag Orthopedics, leading and conducting investigations for multiple orthopedic conditions. She obtained her Bachelor of Arts in Integrative Biology at the University of California, Berkeley. Camille is a member of the Alpha Eta Honor Society, Pi Alpha Honor Society, California Academy of Physician Assistants (CAPA), and Physician Assistants in Orthopaedic Surgery (PAOS). She is always is eager to learn and focuses on offering patients compassionate and evidence-based medicine.
An Orange County native, Camille loves the opportunity to treat patients in her community. In her free time, she enjoys playing a variety of sports and loves exploring the outdoors. Currently, one of her favorite things to do is taking her dogs on a run to Back Bay in Newport. She loves hiking and camping with her husband. They recently summitted Mt. Whitney in the summer. She also enjoys surfing, playing soccer, volleyball, and getting up to the snow. You may even bump into her at either an Angels game waving around a Rally Monkey or cheering on the Los Angeles Chargers.
Camille's Healthcare Philosophy
I provide my patients with compassionate and evidence-based care. I am always eager to learn and expand my breadth of knowledge.  I feel very fortunate to treat patients in my hometown of Orange County.
Camille's Areas of Expertise
Camille primarily works in the field of Sports Medicine on patients who have suffered sports injuries and over-use conditions, primarily knee and shoulder conditions.  She is experienced in intra-articular knee and subacromial shoulder steroid injections. Camille also assists Dr. Gazzaniga in arthroscopic and open surgeries.  
Camille's Hobbies & Activities
Camping
Hiking
Playing with her dogs
Running
Skiing
Soccer
Sports Fan (Angels & Chargers)
Surfing
Traveling
Volleyball
Education
Medical School

2020 - Master of Science in Physician Assistant Studies

Medical University of South Carolina
College

2014 - Bachelor of Arts in Integrative Biology

University of California, Berkeley
Board Certification
NCCPA - Physician Assistant

CPAB - California Physician Assistant License
Affiliated Locations
Hoag Orthopedic Institute

Hoag Hospital - Irvine

Hoag Memorial Hospital Presbyterian - Newport Beach

Hoag Orthopedic Institute Surgery Center - Newport Beach

Irvine Surgical Partners

Newport Orthopedic Institute - Irvine Orthopedics

Newport Orthopedic Institute - Newport Beach Orthopedics