Alan Beyer,
MD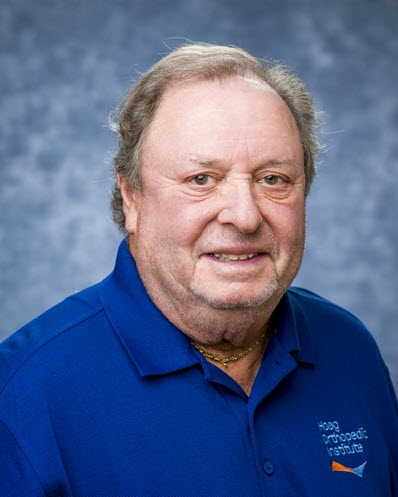 Procedures & Conditions Treated:
Procedures:
Arthritis Management
Arthroplasty
Arthroscopic Knee Surgery
Arthroscopy of the Knee
Corticosteroids / Cortisone Shots
Durable Medical Equipment (DME)
Hyaluronic Acid Injection (Viscosupplementation)¹
Joint Debridement
Loose Body Removal
Meniscal Tear Surgery
Meniscus Repair
Partial Knee Replacement
Partial Menisectomy
PRP Injections²
Soft Tissue Treatment
Total Knee Replacement
Total Knee Revision
¹ Check with your insurance provider prior to treatment as some insurance companies have deemed viscosupplementation as not being a "medically necessary" procedure.
² PRP Injections are not yet approved by the FDA and therefore are considered an experimental medical procedure and are not covered by insurance.
Conditions: 
ACL Injury
ACL Tear
Anterior Knee Pain
Baker's Cyst
Cartilage Injuries
Chondromalacia
Degenerative Joint Disease
Dislocated Knee / Kneecap Dislocation
Dislocated Patella / Sublaxation
Fractured Knee
Knee Arthritis
Knee Bursitis / Goosefoot
Knee Cartilage Injuries
Knee Cysts
Knee Ligament Injuries
Knee Pain
Knee Tendonitis
LCL Injury
MCL Injury
Meniscus Tear
Muscle Strain
Osgood-Schlatter Disease
Osteoarthritis
Patellar Tendonitis
Patellofemoral Pain Syndrome
PCL Injury
Runner's Knee / Chondromalacia Patella
Shin Splints
Strained Knee
Unstable Knee Cap
Biography
A native of New York City, Dr. Beyer wanted to be a doctor for as long as he could remember. He grew up watching Dr. Kildare and Ben Casey, and his grandfather was an orthodontist. As a self-proclaimed sports nut, he says, "I love sports. Practicing sports medicine has enabled me to take what I love recreationally and incorporate it into my vocation." Dr. Beyer is the team physician for University High School, located in Irvine, CA for the last 25 years.
Dr. Beyer is currently involved in cartilage restoration procedures, total and partial knee replacement surgery and early intervention, and minimally invasive surgery for osteoarthritis of the knee. He also sits on the Board of Directors of Greater Newport Physicians, has served as President of Hoag Hospital's 552 Club, and is a Board Member of the Arthritis Foundation of Orange County and the Inland Empire. Dr. Beyer currently serves as the Executive Medical Director of Hoag Orthopedic Institute.
Dr. Beyer is also the host of a one hour show called Doctor in the Dugout, featured on Angels Radio AM 830 KLAA on Saturdays. The weekly radio show provides both an entertaining and an informative look at sports injuries, sports medicine-related topics and features special guests.
Listen to Previously Aired Shows of Doctor in the Dugout
Dr. Beyer lives in Newport Beach with his family. He enjoys golf and watching his daughters play tennis. He also participates on the Hoag Hospital fundraising committee for these events and received the 2007 Vin Jorgenson Award for volunteerism at Hoag.
Dr. Beyer's Physician Assistant is Dave Colliflower, PA-C.
For more information please go to

AlanBeyerMD.com
Education
Medical School

Georgetown University School of Medicine (Medical Doctor)
Internship

Long Island Jewish Medical Center (General Surgery)
Residency

Hospital for Joint Diseases Ortho Institute (Chief Resident, Orthopedic Surgery)
Fellowship

Kerlan-Jobe Orthopedic Clinic (Sports Medicine)

Centinela Hospital Medical Center (Orthopaedic Surgery)
Board Certification
American Board of Orthopaedic Surgery

1984
Associations
American Academy of Orthopaedic Surgeons
American College of Sports Medicine
American College of Surgeons
American Orthopedic Society for Sports Medicine
Arthroscopy Association of North America
International College of Surgeons
Orange County Medical Association
Western Orthopedic Association
Affiliated Locations
Hoag Orthopedic Institute

Hoag Hospital - Irvine

Hoag Memorial Hospital Presbyterian - Newport Beach

Hoag Orthopedic Institute Surgery Center - Newport Beach

Newport Orthopedic Institute - Huntington Beach Orthopedics

Newport Orthopedic Institute - Newport Beach Orthopedics