Tze Ip,
MD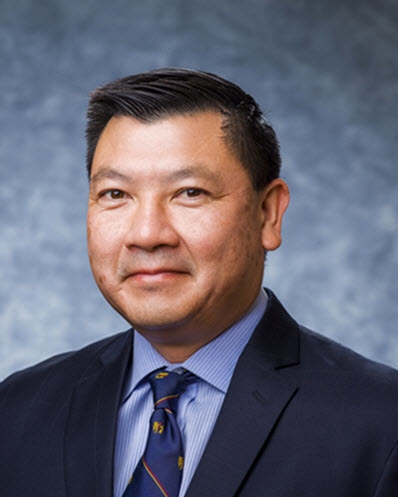 Primary Specialty:

Orthopedic Surgery (Board Certified)

Areas of Interest: Elbow, Hand & Wrist
Surgery of the Hand & Wrist, Elbow & Shoulder
Procedures & Conditions Treated:
Procedures:
Anti-inflammatory medicine
Anti-inflammatory medicine
Arthritis
Broken Finger
Broken Hand
Carpal Tunnel
Carpal Tunnel Release
Closed Reduction
Closed Reduction Finger
Coricosteroids / Cortisone shots
Cubital Tunnel Surgery
Custom EXOS© Brace
Custom Splinting
De Quervain's Tenosynovitis
Dislocated Finger
Dislocated Wrist
Distal Biceps Tendon Surgery
Distal Radius Fracture
Distal Radius Fracture ORIF
Dupuytren's Contracture Fasciectomy
Dupuytren's Contractures
Elbow Arthritis Surgery
Elbow Arthritis Treatment
Elbow Arthroplasty
Elbow Fracture Surgery
Elbow Fusion Surgery
Elbow Reconstruction Surgery
Elbow Tendonitis Surgery
Fasciotomy
Fiberglass Casting
Finger Abscess Drainage"
Fractured Wrist
Ganglion Cyst
Ganglion Cyst Surgery
Hand Fracture Surgery
Hand Reconstruction Surgery
Jammed Finger
Mallet Finger
Metacarpal Fracture
Nerve Decompression Surgery
Nerve Injuries
Olecranon Bursa Aspiration
Osteoarthritis
Pain Medication
Physical Therapy
Rheumatoid Arthritis
Sling
Splint
Sprained Finger
Sprained Wrist
Taping
Tendon Repair Surgery
Tennis Elbow Surgery
Tommy John Surgery
Trigger Finger
Trigger Finger Release
Ulnar Collateral Ligament Repair
Ulnar Decompression Surgery
Wrist & Finger Tendon Transplant
Wrist Fracture Surgery
Wrist Fusion Surgery
Wrist Reconstruction Surgery
Wrist Replacement Surgery
Wrist Tendonitis
Wrist Tendonitis Surgery
X-Ray & MRI
Conditions:
Bicep Tendon Rupture
Biceps Tendonitis
Broken Arm
Cubital Tunnel Syndrome
Dislocated Elbow
Distal Biceps Tendon Rupture
Elbow Arthritis
Elbow Bursitis
Elbow Contracture
Elbow Fracture
Elbow Instability
Elbow Osteoarthritis
Elbow Sports Injuries
Elbow Tendonitis
Fractured Elbow
Golfer's Elbow / Medial Epicondylitis
Hyperextension of the Elbow
Lateral Epicondylitis
Little Leaguer's Elbow
Olecranon Bursitis
Olecranon Fractures
Osteochondral Defect (OCD) of Capitellum
Osteochondritis Dissecans
Peripheral Nerve Injuries
Pinched Nerve
Radial Collateral Ligament Sprain
Radial Tunnel Syndrome
Rheumatoid Arthritis
Sprained Elbow
Still Elbow
Strained Elbow
Tendinosis
Tennis Elbow / Lateral Epicondyltitis
Triceps Tendonitis
Ulnar Collateral Ligaments Injuries
Ulnar Nerve Entrapment
Ulnar Neuropathy
Biography
A native of Orange County, Dr. Ip grew up in Irvine. He obtained his undergraduate education at the University of California, Los Angeles where he graduated with a Bachelor of Science degree in biology. He attended medical school at the University of Texas Health Science Center, San Antonio. Dr. Ip graduated at the top of his class and was a member of Alpha Omega Alpha Honor Society. He subsequently returned to California for his orthopedic surgery residency at UCLA Medical Center. It was at UCLA that Dr. Ip developed his interest in hand surgery. He went on to complete a Hand and Microvascular fellowship in New York City at the prestigious Hospital for Special Surgery. Dr. Ip returned to Orange County and joined Newport Orthopedic Institute in 2003. He enjoys the opportunity to serve the community that he grew up in.
Dr. Ip is certified by the American Board of Orthopaedic Surgery and also holds a Certificate of Added Qualifications in Hand Surgery. He is an active member of the American Society of Surgery of the Hand and the American Academy of Orthopaedic Surgeons. Dr. Ip is a well-recognized expert on the treatment of complex wrist and hand fractures and injuries. He travels throughout the country by invitation to instruct orthopedic surgeons and residents on the latest surgical techniques for hand and wrist fractures.
Dr. Ip says, "What attracted me to medicine was the opportunity to use the intellect of the mind and the dexterity of the human hand to transform sick patients into healthy, productive, and active individuals. Our hands are incredible parts of the body, and they are intricately involved in every aspect of our daily lives. As a hand surgeon, I am gratified that I can help patients with their hand problems so they can regain full and active lives."
In his leisure time, Dr. Ip enjoys surfing, basketball, and cycling.
Education
Medical School

University of Texas Health Science Center, San Antonio (Medical Doctor)
Internship

University of California Los Angeles School of Medicine (General Surgery)
Residency

University of California Los Angeles (Orthopaedic Surgery)
Fellowship

Hospital for Special Surgery (Hand Fellowship)
Board Certification
American Board of Orthopaedic Surgery
Awards
Bowen – Vogt Scholarship, Top 12 Graduates of the Medical School Class (1997)

Medical Alumni Association Scholarship, Outstanding Scholarship and Community Service (1996)

McGraw Hill Award, Top Student of The Medical School Class MSI and MSII (1996)

University of California Los Angeles, Cum Laude and Biology Departmental Honors (1993)

University of Texas Health Science Center, San Antonio, Alpha Omega Alpha (1997)
Affiliated Locations
Hoag Hospital - Irvine

Hoag Memorial Hospital Presbyterian - Newport Beach

Hoag Orthopedic Institute

Hoag Orthopedic Institute Surgery Center - Newport Beach

Newport Orthopedic Institute - Irvine Orthopedics

Newport Orthopedic Institute - Newport Beach Orthopedics