Damien Richardson,
MD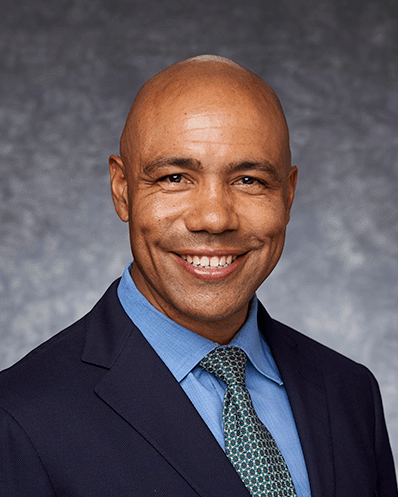 Primary Specialty:

Orthopedic Surgery

Areas of Interest: Foot & Ankle, Knee,
Surgery of the Foot & Ankle
Procedures & Conditions Treated:
Procedures:
Achilles Tendonitis Surgery
Achilles Tendon Lengthening
Achilles Tendon Rupture Surgery
Ankle Arthroscopy
Ankle Fracture Surgery
Ankle Fusion Surgery
Ankle Replacement
Ankle Surgery
Bunionectomy
Calcaneal Fracture Fixation
Cheilectomy
Coricosteroids / Cortisone shots
Custom Orthotics
Custom Orthopedic Prescriptions
Excision of Mortons Neuromas
Foot Arthroscopy
Foot Surgery
Forefoot Surgery
Fractures of the Talus Surgery
Hammertoe Correction / PIP Joint Arthroplasty
Hindfoot Surgery
Ligament Reconstruction
Lisfranc Fracture Surgery / Dislocation Surgery
Midfoot Fusion
Plantar Fascia Release (Open Technique)
Posterior Tibial Tendonitis Surgery
Total Ankle Replacement Surgery
Procedures:
Achilles Tendonitis
Achilles Tendon Rupture
Ankle & Foot Dislocation/Subluxations
Ankle & Foot Tendinitis
Ankle Fracture
Ankle Instability
Athlete's Foot
Bunion
Bunionette / Tailor's Bunion
Diabetic Foot
Fibula Fracture
Flat Foot / Pes Planus
Hammer Toe
Morton's Neuroma / Metatarsalgia
Muscle Strain
Osteoarthritis
Plantar Fasciitis
Skin Conditions
Stress Fractures
Toe & Foot Fractures
Sprained Ankle
Stiff Big Toe / Hallux Rigidis
Biography
Dr. Damien Richardson is an orthopedic surgeon who is fellowship-trained in Foot and Ankle Surgery. A native of California, he spent the majority of his life has involved in team sports. Soccer was his original childhood passion, setting the stage to become a three-year letter winner in high school participating in football, basketball, and track. He played division one football for the Arizona State University (ASU) Sun Devils where he majored in Bio-engineering, with an emphasis in mechanical engineering, while also fulfilling his pre-med requirements. At ASU he was team captain and participated in both the Rose Bowl and Sun Bowl before being drafted into the NFL by the Carolina Panthers. His 7-year NFL career included a National Football Conference championship and a trip to Super Bowl XXXVIII. Dr.
Richardson truly understands the value of hard work, loyalty, and teamwork and he brings that experience to his patients to make shared decisions regarding care. He respects the role that our clinical, administrative, and ancillary services play in maximizing each patient's individual experience and outcome.
Dr. Richardson's medical journey officially began at the University of California San Francisco (UCSF) Medical School where he was honored to be accepted into Harvard T.H. Chan School of Public Health as a Zuckerman Fellow, where he earned a Master of Public Health (MPH) degree. Dr. Richardson completed his orthopaedic surgery residency at the University of Arizona College of Medicine in Phoenix, Arizona. He then returned completed his foot and ankle fellowship at Massachusetts General Hospital, an affiliate of Harvard Medical School.
Dr. Richardson truly understands the value of hard work, loyalty, and teamwork and he brings that experience to his patients to make shared decisions regarding care. He lives in Orange County and spends most of his free time with his wife and three kids. In addition to athletic pursuits like riding his mountain bike and yoga, Dr. Richardson is a big fan of classical jazz and enjoys cooking.
Education
Medical School

University of California San Francisco (UCSF) Medical School (Medical Doctor)
Residency

University of Arizona College of Medicine (Orthopedic Surgery)
Fellowship

American Academy of Orthopaedic Surgery (American Association of Hip and Knee Surgeons)

Massachusetts General Hospital (Foot and Ankle Surgery)
Affiliated Locations
Hoag Hospital - Irvine

Hoag Orthopedic Institute

Hoag Orthopedic Institute Surgery Center - Newport Beach

Newport Orthopedic Institute - Huntington Beach Orthopedics

Newport Orthopedic Institute - Newport Beach Orthopedics