Orthopedic Urgent Care Open Saturday Mornings in Irvine
Posted On:
Written By:

NOI
When to Seek Immediate Orthopedic Care
Newport Orthopedic Institute is open on Saturday mornings from 9am to 11:30am at our Irvine location – no appointment is needed, walk-ins are welcome! In light of the COVID-19 outbreak, Newport Orthopedic Institute is dedicated to providing immediate orthopedic care to ease some of the burden placed on our health care system as they work to support our community.
We understand when a sports injury occurs it is important to receive prompt, expert care. We offer scheduled appointments, but if you need immediate care and don't have an appointment – don't worry, walk-ins are welcome too!
Saturday Hours: 9:00-11:30 a.m.*
*Walk-ins welcome Saturday ONLY
Phone: (949) 722-7038
Address:
16300 Sand Canyon Ave, Suite 400
Irvine, CA 92618
Conditions Treated at our Irvine Urgent Care Location
At our Urgent Care facilities, we are equipped to accurately diagnose and treat a variety of sports injuries and orthopedic conditions. Some of the most common reasons people make their way to an orthopedic immediate care facility include:
Breaks and fractures
Cast or wound dressing problems
Concussion management
Foot & ankle injuries
Fractures / broken bones
Lacerations
Minor dislocations
Painful or swollen joints
Persistent neck or back pain
Shoulder pain
Sports injuries
Sprains or strains
Tennis elbow
Meet Brian J. Choi, D.O.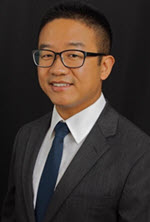 Dr. Brian J. Choi is a board-certified family medicine and sports medicine doctor who speaks Korean fluently. Dr. Choi has spent a lot of time out on sporting fields volunteering his time at various sporting events such as high school football games, water polo, and rugby to name a few. Needless to say, he is accustomed to caring for a wide variety of sports injuries and over-use injuries.
Having studied Osteopathic Medicine, Dr. Choi is accustomed to treating the "whole person" rather than just treating individual symptoms – digging further to find the root cause of specific ailments and conditions. He works with his patients to not only resolve current conditions but to make lifestyle changes to help prevent future injuries.
When to Visit an Emergency Room
While many injuries and conditions can be treated at an orthopedic urgent care clinic, severe orthopedic injuries require emergency medical attention as they have a higher risk of complications and can even be life-threatening.
If you experience any of the following, we advise that you seek emergency medical care as quickly as possible:
Extreme pain and swelling
Your bone has broken through your skin and/or an open wound over the fracture (compound fracture).
Fractured bone at a severe and/or obscure angle
Inability to apply weight to the injured body part
Inability to move the affected bone, joint or body part
Trouble breathing / passing out / fainting
Heavy bleeding/coughing or throwing up blood
Deep cuts and/or lacerations or the area is burned
You've suffered from a head injury or concussion.
You are experiencing severe neck pain.
You've experienced an injury to the jaw or face.
Red skin surrounding the affected area
Orthopedic Urgent Care in Orange County, CA
During these unprecedented times, emergency rooms and hospitals are under a lot of pressure to provide support for those directly impacted by COVID-19. To help alleviate some of this pressure, Newport Orthopedic Institute is offering urgent orthopedic care services to help limit foot-traffic at traditional urgent care clinics as well as helping patients potentially avoid exposure to other, more seriously ill patients and those with COVID-19 symptoms.
All patients and guests who come to Newport Orthopedic Institute will be required to wear a mask or face covering upon arrival at our facilities.
At NOI, our Orthopedic Urgent Care offers immediate care for orthopedic injuries—effectively reducing your wait time, hassle, and risk of complications. We work to make the process as seamless as possible by connecting our patients with a board-certified sports medicine doctor to provide them with quality, individualized care.
For additional information or call (949) 722-7038 during regular business hours.