Event Details
Latest Advancements & Technology for Shoulder Replacement Surgery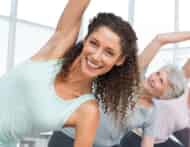 About This Event
Details:
Join Dr. Dave Shukla as he discusses the latest advancements for treating shoulder and elbow pain including cartilage repair, partial shoulder replacements and non-surgical options.
Don't let shoulder pain and arthritis prevent you from doing the things you love to do. There are are minimally invasive options to treat shoulder pain and arthritis that require much less time to recover so you can get back to your daily activities more quickly.
About Dr. Dave Shukla
Dave Shukla, M.D., is an orthopedic surgeon who is fellowship-trained to treat shoulder and elbow injuries and conditions.
Contact Information:
(714) 327-7550