Marcella Northern,
NP-BC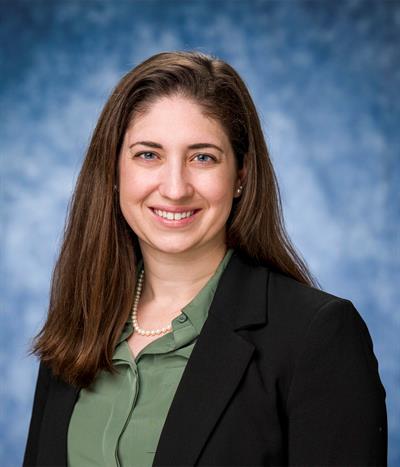 Primary Specialty:

Nurse Practitioner

NP for Dr. Nader Nassif
Biography
Marcy is a Nurse Practitioner for Dr. Nader Nassif. She assists Dr. Nassif in surgery as well as conducts physical exams, diagnoses conditions, orders and interprets diagnostic tests, and writes prescriptions. Marcy received her Bachelor of Science in Nursing from California State University, Fresno while playing Division 1 lacrosse and graduated magna cum laude. She went on to receive her Master of Science in Nursing, specializing as a Family Nurse Practitioner from California State University, Long Beach.
Marcy aspired to become a nurse from an early age because her mother was an emergency department and flight nurse. Her athletic background influenced her specialization in surgery, specifically orthopedics, as players often sustained injuries.
Prior to becoming a nurse practitioner, Marcy worked with Dr. Nassif at Hoag Orthopedic Institute (HOI) as one of his operating room nurses. Marcy trained to circulate in all orthopedic specialties, including hip, knee, spine, shoulder, sports medicine, and trauma cases. Although she loved what she did, Marcy was also interested in patient outcomes post-operatively and often sought out their surgeons for follow-up. She quickly realized a better solution was to return to school and become an advanced practitioner to incorporate surgery with continuity of patient care.
Outside of work, Marcy enjoys spending time with her family and competitively riding her horse in dressage.
Marcy's Healthcare Philosophy
From my previous experience behind the scenes as an operating room nurse, I now appreciate the opportunity to become acquainted with patients and provide reassurance throughout the entire surgical process. As an Orange County native, it is rewarding to be a reliable resource within my community and to help others achieve a better quality of life.
Marcy's Areas of Expertise
Marcy focuses on treating patients with hip and knee osteoarthritis, common knee conditions and sports injuries. She also administers injections to patients suffering from hip or knee pain. Marcy is trained to diagnose conditions, review X-ray and MRI scans, treat patients and help them return to full health.
Marcy's Hobbies & Activities
Horseback riding

Lacrosse

Spending time with family

Playing piano
Education
College

2022 - Master of Science in Nursing, Family Nurse Practitioner

California State University, Long Beach

2016 - Bachelor of Science in Nursing

California State, Fresno
Board Certification
ANCC - Family Nurse Practitioner

BRN - California Nurse Practitioner & Registered Nurse License

CNOR - Certified Perioperative Nurse

RNFA - Registered Nurse First Assist
Associations
American Association of Nurse Practitioners (AANP)

American Nurses Association (ANA)

California Association for Nurse Practitioners (CANP)

The Association of Perioperative Registered Nurses (AORN)

National Association of Orthopedic Nurses (NAON)
Affiliated Locations
Hoag Hospital - Irvine

Hoag Memorial Hospital Presbyterian - Newport Beach

Hoag Orthopedic Institute

Hoag Orthopedic Institute Surgery Center - Newport Beach

Newport Orthopedic Institute - Irvine Orthopedics

Newport Orthopedic Institute - Newport Beach Orthopedics