Kimberly Safman,
MD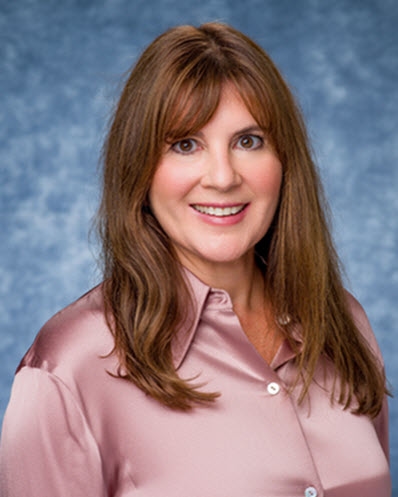 Primary Specialty:

Physical Medicine & Rehabilitation (Board Certified)

Areas of Interest: Pain Management, Spine & Neck
Non-Operative Spine Care
Pain Management Physician
Procedures & Conditions Treated:
Procedures:
Anti-inflammatory medicine
Arthritis Management
Cervical Rehabilitation
Cervical Stellate Ganglion Sympathetic Blocks
Coricosteroids / Cortisone shots
Corticosteroids / Cortisone Shots
Diagnostic Blocks
Epidural Injections
Epidural Steroid Injections
Facet Joint Injections
Facet Medial Branch Rhizotomy
Fluoroscopic Guided Epidural Injections
Fluoroscopic-Guided Hip Injection
Hip Injections
Injections of Muscles, Bursae, Joints
Interventional Pain Management Treatments
Interventional Procedures
Interventional Spine and Musculoskeletal Medicine
Lumbar Rehabilitation
Lumbar Sympathetic Blocks
Medications
Mobilization Devices
Musculoskeletal Injuries and Disorders
Nerve Conduction Velocity Studies
Non-Operative Osteonecrosis Treatment
Occupational Therapy
Pain Management
Pain Medication
Physical Therapy
PRP Injections
Radiofrequency Ablation
Sacroiliac (SI) Joint Injections
Sacroiliac Joint Injection
Spine Rehabilitation
Stellate Ganglion Sympathetic Block Injections
Trigger Point Injections
Viscosupplementation
X-Ray & MRI
Conditions:
Arthritis
Bulging Disc
Cervical Radiculopathy
Cervical Stenosis
Chronic Back & Cervical Pain
Chronic Pain
Coccydynia / Tailbone Pain
Complex Regional Pain Syndrome / Nerve Dysfunction
Degenerative Back and Neck Disorders
Degenerative Disc Disease
Degenerative Joint Disease of the Hip
Disc, Facet and Nerve Root Pain
Dysplasia
Facet Joint Arthritis
Facet Joint Pain
Facet Joint Syndrome
Failed Back Surgery Syndrome (FBSS)
Failed Laminectomy Syndrome
Groin Pain
Herniated Disc
Herniated Discs
Hip Arthritis
Hip Bursitis / Trochanteric Bursitis
Hip Pain
Joint Pain
Kyphosis
Low Back Pain
Lumbar Radiculopathy
Muscle Strain
Musculoskeletal and Myofascial Pain
Neck Pain
Neck Sprain
Neuropathic Pain
Osteoarthritis
Osteomyelitis / Bone Infection
Osteoporosis
Peripheral Neuropathy
Peripheral Neuropathy
Piriformis Syndrome
Radiculopathy
Radiculopathy / Pinched Nerve
Ruptured Disc
Sacroiliac (SI) Joint Dysfunction
Sacroiliac (SI) Joint Pain
Sciatica
Scoliosis
SI Joint Pain / Sacroiliac Joint Pain
Slipped Disc
Spinal Stenosis
Spondylolisthesis
Spondylolysis
Spondyloslisthesis
Thoracic Conditions
Whiplash
Biography
Kimberly Safman, M.D. specializes in Physical Medicine and Rehabilitation. She earned her Doctor of Medicine degree from the Medical University of South Carolina, and completed a Residency in Physical Medicine and Rehabilitation at University of California, Irvine Medical Center and her Fellowship in Anesthesia Pain Management at the Pain Management Medical Center in Long Beach. Dr. Safman is Board-certified by the American Board of Physical Medicine & Rehabilitation and the Pain Medicine Subspecialty Board. Dr. Safman also consults with the Los Angeles Chargers.
A second-generation physiatrist, Dr. Safman began her medical career in surgery but was later drawn to physical medicine, rehabilitation and pain management when she realized the positive impact the field had on the patients' lives. "I'm most successful when my patients no longer need me."
Dr. Safman's Physician Assistant is Naomi Porter, PA-C < View Naomi's Bio
Education
Medical School

Medical University of South Carolina (Medical Doctor)
College

Georgetown University - Master's of Science, Physiology
Internship

UCLA Medical Center (General Surgery)
Residency

UC Irvine Medical Center (Physical Medicine and Rehabilitation)

UCLA Medical Center (Urology)
Fellowship

Pain Management Medical Center (Anesthesia Pain Management Fellowship)
Board Certification
American Board of Physical Medicine & Rehabilitation

Pain Medicine Subspecialty Board Certification
Associations
American Academy of Electrodiagnostic Medicine
American Academy of Physical Medicine and Rehabilitation (AAPM&R)
American Pain Society
Affiliated Locations
Hoag Hospital - Irvine

Hoag Memorial Hospital Presbyterian - Newport Beach

Hoag Orthopedic Institute

Hoag Orthopedic Institute Surgery Center - Newport Beach

Newport Orthopedic Institute - Huntington Beach Orthopedics

Newport Orthopedic Institute - Newport Beach Orthopedics