Christina Seifert,
MD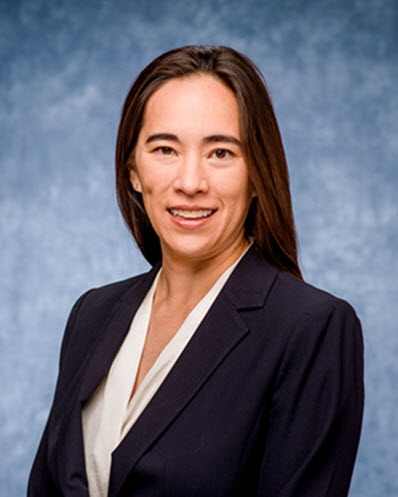 Primary Specialty:

Orthopedic Surgery

Areas of Interest: Trauma & Fracture
Orthopedic Trauma Surgeon
Procedures & Conditions Treated:
Procedures
Amputation
Arthroplasty Surgery
Bone Alignment
Bone Fracture Repair Surgery
Cast Immobilization
Complex Lower & Upper Extremity Reconstruction
Closed Reduction / Bone Setting
Debridement
External & Internal Fixation
Fracture Nailing / Fracture Plating
Functional Cast, Brace or Splints
Joint Reconstruction
Nonunions & Malunions Repair
Open Reduction
Physical Therapy & Rehabilitation
Post-Fracture Deformity Correction
Conditions:
Acetabular Fractures
Ankle Fracture
Bone Infections / Osteomyelitis
Bone Injuries
Broken Ankle
Broken Bones
Broken Collarbone / Clavicle Fracture
Broken Knee Cap / Patella Fracture
Broken Shoulder / Proximal Humerus Fracture
Broken Toe
Broken Wrist / Distal Radius Fracture
Calcaneus Fracture
Clavicle Fracture
Collarbone Fracture
Comminuted Fracture
Compartment Syndrome
Compound Fracture
Delayed Union
Distal Radius Fracture
Elbow Fracture
Femur Fracture
Fibula Fracture
Foot Fracture
Forearm Fracture
Fragility Fractures
Geriatric Fracture
Geriatric Orthopedic
Heel Fracture
Hip Fracture
Humerus Fracture
Knee Cap Fracture
Knee Fracture
Lisfranc Fracture
Oblique Fracture
Olecranon Fracture
Open Fracture
Osteoporosis Fracture
Pelvic Fracture
Periarticular Fractures
Periprosthetic Fractures
Post-Surgical Complications
Nonunions
Malunions
Musculoskeletal injuries
Radius Fracture
Scapula Fracture
Septic Joint
Shoulder Blade Fracture
Shoulder Fracture
Stable Fracture
Stress Fracture
Talus Fracture
Tibia Fracture
Tibial Plateau Fracture
Ulna Fracture
Wrist Fracture
Biography
Dr. Christina Seifert is an orthopedic trauma surgeon specializing in complex fractures and fractures that fail to heal appropriately. Dr. Seifert is a California native and completed her undergraduate education at the University of California, Los Angeles. She subsequently moved to the east coast to complete medical school at Tufts University. She began her orthopedic training at Westchester Medical Center, New York Medical College, where she developed a strong foundation in orthopedic trauma. She subsequently completed her fellowship in orthopedic trauma at Strong Memorial Hospital, at the University of Rochester. Some examples of her area of expertise and interest include pelvic, periarticular, and long bone fractures, as well as non-unions and malunions.
Dr. Seifert enjoys outdoor activities including playing tennis, skiing, traveling, and hiking with her family and dog. She cites her enjoyment of physical activity and adventure as contributing to her soft spot for patients who injure themselves while participating in activities they enjoy.
Dr. Seifert's Physician Assistant is Suzanne Vashista, PA-C.
Education
Medical School

Tufts University (Medical Doctor)
Residency

Westchester Medical Center, New York Medical College (Orthopaedic Trauma, Chief Resident)
Fellowship

Strong Memorial Hospital, at the University of Rochester (Orthopaedic Trauma)
Affiliated Locations
Hoag Hospital - Irvine

Hoag Orthopedic Institute

Hoag Memorial Hospital Presbyterian - Newport Beach

Newport Orthopedic Institute - Newport Beach Orthopedics