Brian Choi,
DO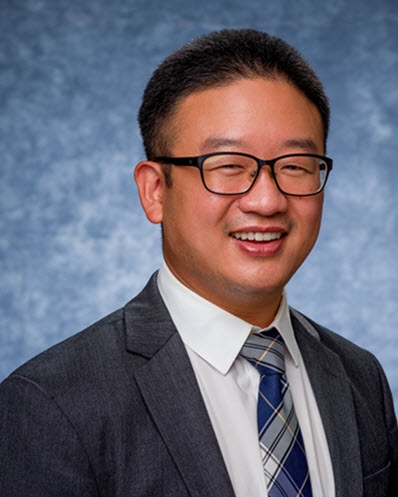 Primary Specialty:

Sports Medicine (Non-Operative)

Non-Operative Orthopedic Care, Sports Medicine
Procedures & Conditions Treated:
Procedures:
Arthritis Management
Closed Reduction
Concussion Treatment & Baseline Testing
Corticosteroids / Cortisone Shots
Custom Orthotics
Elbow Arthritis Treatment
Hyaluronic Acid Injection (Viscosupplementation)¹
Nerve Conduction Study
Non-Operative Osteonecrosis Treatment
Olecranon Bursa Aspiration
PRP Injections²
Soft Tissue Treatment
Trigger Point Injections
Ultrasound-Guided Injections
¹ Check with your insurance provider prior to treatment as some insurance companies have deemed viscosupplementation as not being a "medically necessary" procedure.
² PRP Injections are not yet approved by the FDA and therefore are considered an experimental medical procedure and are not covered by insurance.
Conditions:
AC Joint Separation
ACL Injury
ACL Tear
Ankle Sprains
Anterior Knee Pain
Arthritis
Baker's Cyst
Bankart Lesion
Bicep Tendon Rupture
Biceps Tendonitis
Broken Arm
Broken Collarbone / Collarbone Injuries
Bursitis of the Hip
Cartilage Injuries
Chondromalacia
Clavicle Fracture
Cubital Tunnel Syndrome
Degenerative Joint Disease
Dislocated Knee / Kneecap Dislocation
Dislocated Patella / Sublaxation
Dislocated Shoulder / Subluxation
Distal Biceps /Triceps Ruptures
Dysplasia
Elbow Arthritis
Elbow Bursitis
Elbow Contracture
Elbow Instability
Elbow Osteoarthritis
Elbow Tendonitis
Erb's Palsy
Femoral-Acetabular Impingement
Fractured Knee
Frozen Shoulder / Adhesive Capsulitis
Golfer's Elbow / Medial Epicondylitis
Groin Strain
Hamstring Strain
Hip Arthritis
Hip Bursitis / Trochanteric Bursitis
Hip Cyst
Hip Impingement
Hip Strain
Humerus Fracture
Hyperextension of the Elbow
IT Band Syndrome / Iliotibial Band Syndrome
Joint Pain
Knee Arthritis
Knee Bursitis / Goosefoot
Knee Cartilage Injuries
Knee Cysts
Knee Ligament Injuries
Knee Pain
Knee Tendonitis
Labral Tear of the Hip or Shoulder
Labrum Tear
Lateral Epicondylitis
LCL Injury
Little Leaguer's Elbow
MCL Injury
Meniscus Tear
Muscle Strain
Olecranon Bursitis
Osgood-Schlatter Disease
Osteoarthritis
Osteochondral Defect (OCD)
Osteochondritis Dissecans
Osteonecrosis / Avascular Necrosis
Osteoporosis
Patellar Tendonitis
Patellofemoral Pain Syndrome
PCL Injury
Peripheral Nerve Injuries
Pinched Nerve
Radial Collateral Ligament Sprain
Radial Tunnel Syndrome
Rheumatoid Arthritis
Rotator Cuff Injury / Rotator Cuff Tear
Runner's Knee / Chondromalacia Patella
Sciatica
Separated Shoulder
Shin Splints
Shoulder Arthritis
Shoulder Bursitis
Shoulder Calcific Tendonitis
Shoulder Fractures
Shoulder Impingement
Shoulder Instability
Shoulder Osteoarthritis
Shoulder Tendonitis
SI Joint Pain / Sacroiliac Joint Pain
SLAP Lesion Tear
Snapping Hip
Sports Concussion
Sports Hernia
Sports Injuries
Sprained Elbow
Strained Elbow
Strained Knee
Suprascapular Nerve Injury
Suprascapular Neuropathy / Entrapment
Synovitis
Tendinosis
Tennis Elbow / Lateral Epicondyltitis
Throwing Injuries
Triceps Tendonitis
UCL Tear
Ulnar Collateral Ligaments Injuries
Ulnar Nerve Entrapment
Ulnar Neuropathy
Unstable Knee Cap
Biography
Dr. Brian Jin Choi is a board-certified family medicine and sports medicine physician. He received his undergraduate degree from the University of California San Diego with a major in human biology and a minor in music. He attended medical school at A.T. Still University, School of Osteopathic Medicine in Arizona, and completed his family medicine residency at Northridge Family Medicine Program, an affiliate of UCLA David Geffen School of Medicine, where he served as a chief resident during the last year of residency. He then went on to complete his sports medicine fellowship from the University of California, San Diego.
Outside of the clinic, he volunteers his time to help cover various sporting events, such as high school football games, water polo, rugby, and other mass participation events. Dr. Choi is currently a team physician for the USA Women's Water Polo team, and as part of his fellowship he helped cover games and practices for San Diego State University football and basketball and for San Diego Legion, a Major League Rugby team.
Born in South Korea, he moved to the states at a young age and grew up in Orange County, CA. In his free time, he enjoys playing and watching various sports, practicing Brazilian Jiu Jitsu, snowboarding, cooking, and spending time with his wife and their rescued shepherd-mix dog.
Education
Medical School

A.T. Still University School of Osteopathic Medicine
Residency

Dignity Health Northridge Medical Center (Family Medicine)
Fellowship

University of California, San Diego (Sports Medicine)
Board Certification
Sports Medicine Subspecialty Board Certification (CAQSM - Certificate of Added Qualifications in Sports Medicine)
Associations
American Board of Family Medicine
Awards
Chief Resident: Dignity Health Northridge Family Medicine Residency (2018)

Osteopathic Medical Honors Society (2014)

Provost's Honors: University of California San Diego (2009)
Affiliated Locations
Hoag Orthopedic Institute

Hoag Hospital - Irvine

Hoag Memorial Hospital Presbyterian - Newport Beach

Newport Orthopedic Institute - Huntington Beach Orthopedics