Omar Yaldo,
MD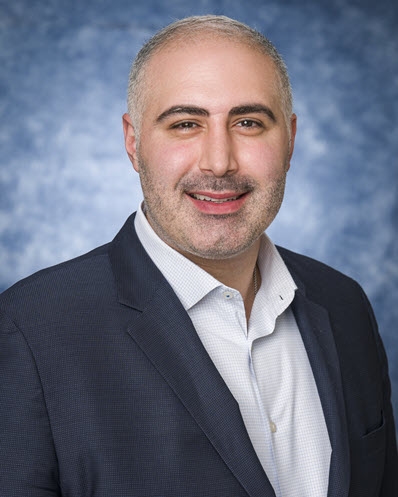 Primary Specialty:

Orthopedic Surgery

Areas of Interest: Foot & Ankle
Surgery of the Foot & Ankle
Procedures & Conditions Treated:
Conditions:
Accessory Navicular
Achilles Tendonitis
Achilles Tendon Rupture
Acquired Adult Flatfoot Deformity
Ankle Arthritis
Ankle Fracture
Ankle Impingement
Ankle Instability
Ankle Sprain
Bunion (Hallux Valgus) and Tailor's Bunion
Calcaneal Fracture
Calf Muscle Tear
Cavovarus Deformity (High Arches)
Ganglion Cyst of the Foot and Ankle
Foot Fractures
Haglund Deformity
Hallux Rigidus / Big Toe Arthritis
Hammer Toes
Jones Fracture
Lisfranc Injury
Metatarsal Fractures
Metatarsalgia
Midfoot Arthritis
Morton's Neuroma
Os Trigonum / FHL Tendonitis
Painful Hardware
Peroneal Tendonitis
Plantar Fasciitis
Plantar Fibroma
Posterior Tibial Tendon Dysfunction
Rheumatoid Arthritis of the Foot and Ankle
Sesamoiditis and Sesamoid Fracture
Talus Fractures
Tarsal Coalition
Tarsal Tunnel Syndrome
Turf Toe
Achilles Tendon Repair
Ankle Arthroplasty (Total Ankle Replacement)
Ankle Arthroscopy
Ankle Fracture ORIF
Ankle Fusion
Ankle Ligament Stabilization
Below Knee Amputation
Bunion Correction
Calcaneal Fracture ORIF
Calcaneal Osteotomy
Corticosteroid/Cortisone Injections
Custom Orthotics
Endoscopic Plantar Fascia Release
Extracorporeal Shockwave Therapy
Flat Foot Reconstruction
Foot Fracture Surgery
Gastrocnemius Recession
Ganglion Cyst Removal
Great Toe Cheilectomy
Great Toe Fusion
Hammertoe Correction
Lapidus Procedure for Bunion
Lisfranc Fracture ORIF
Midfoot Fusion
Minimally Invasive Surgery
Partial Plantar Fasciotomy (Open)
Platelet-Rich Plasma (PRP) Injection*
Subtalar Fusion
Triple Arthrodesis
Tendon Transfers
*PRP Injections are not yet approved by the FDA and therefore are considered an experimental medical procedure and are not covered by insurance.
Biography
Dr. Omar Yaldo is a fellowship-trained Orthopedic Foot and Ankle Surgeon. The complex anatomy of the foot and ankle, the biomechanics of the gait cycle, and the variety of problems that can affect the lower extremity are what drew him to become a foot and ankle surgeon. Someone can be born with a deformity, can sustain an injury, or can develop problems such as arthritis; and he enjoys being able to treat all these different conditions and getting his patients back to doing what they love.
Dr. Yaldo's approach to treating his patients is to first treat patients through conservative, non-surgical treatment options when possible and only to recommend surgery as a last resort unless it is necessary for a specific condition, such as a fracture. 
Dr. Yaldo is originally from Michigan and has moved to California to enjoy the weather and the outdoors. He attended medical school at the Oakland University William Beaumont School of Medicine. He completed his Orthopedic Surgery Residency at Spectrum Health through Michigan State University. He then completed his fellowship training for Foot and Ankle Surgery at the University of Pittsburgh Medical Center where he helped provide care for the University of Pittsburgh student-athletes, the Pittsburgh Steelers, the Pittsburgh Penguins, and the Pittsburgh Ballet.
In his free time, Dr. Yaldo enjoys playing golf, weight-lifting, fishing, hiking, walking, and playing recreational basketball.
Dr. Yaldo is an active member of the American Orthopedic Foot and Ankle Society and currently serves on the AOFAS Young Physicians Committee as well as the AOFAS Membership Committee.
Dr. Yaldo's Healthcare Philosophy
My focus is to restore function and mobility while decreasing my patient's level of pain by using modern, evidence-based techniques to treat my patients.  I first utilize conservative, non-surgical treatments and only when these treatments do not alleviate the pain do I recommend foot or ankle surgery.  
Dr. Yaldo's Areas of Expertise
My surgical interests are minimally invasive surgical techniques, arthroscopic surgery, as well as modern total ankle replacement.  My conservative treatments involve bracing/orthotics, corticosteroid injections, platelet rich plasma injections (PRP injections), hydrodissection, and extracorporeal shockwave therapy.
Education
Medical School

Oakland University William Beaumont School of Medicine
Residency

Spectrum Health/Michigan State University (Orthopaedic Surgery)
Fellowship

University of Pittsburgh Medical Center (Foot & Ankle)
Board Certification
Board Eligible ~ American Board of Orthopedic Surgery (Orthopaedic Surgery)
Awards
Alpha Omega Alpha Honor Medical Society

Four-Year Academic Scholarship to Oakland William Beaumont School of Medicine

Cum Laude with Department Honors, Oakland University

Dean's List in the College of Arts and Sciences, Oakland University
Affiliated Locations
Hoag Hospital - Irvine

Hoag Memorial Hospital Presbyterian - Newport Beach

Hoag Orthopedic Institute

Hoag Orthopedic Institute Surgery Center - Newport Beach

Newport Orthopedic Institute - Newport Beach Orthopedics