James Caillouette,
MD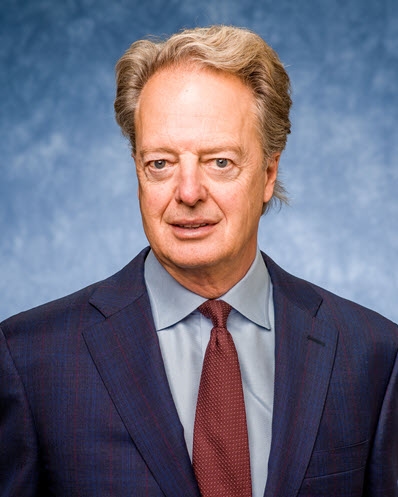 Primary Specialty:

Orthopedic Surgery (Board Certified)

Areas of Interest: Hip Arthritis, Hip, Joint Replacement, Knee
Total Joint Replacement Surgeon, Hip & Knee
Joan & Andy Fimiano Endowed Chair, Hoag
Procedures & Conditions Treated:
Procedures:
Advanced Joint Reconstruction
Arthritis Management
Arthroscopic Knee Surgery
Core Decompression
Corticosteroids / Cortisone Shots
Muscle Sparing Dorsal Approach Total Hip Replacement
Durable Medical Equipment (DME)
Hip Revision Surgery
Joint Replacement Surgery
Knee Braces
Knee Sleeves
Knee Wraps
Loose Body Removal
Meniscus Repair
Minimally Invasive Hip Surgery
Non-Operative Osteonecrosis Treatment
Partial Hip Replacement"
Partial Knee Replacement
Pelvic Reconstruction
Physical Therapy
Reconstructive Hip Surgery
Soft Tissue Treatment
Total Hip Replacement
Total Knee Replacement
Total Knee Revision
Viscosupplementation for Osteoarthritis
X-Ray & MRI
Conditions: 
Chondromalacia
Degenerative Joint Disease
Degenerative Joint Disease of the Hip
Dislocated Patella / Sublaxation
Dysplasia
Femoral-Acetabular Impingement
Femur Fracture
Groin Pain
Hip Arthritis
Hip Dislocation
Hip Fracture
Hip Impingement
Hip Pain
Joint Pain
Knee Arthritis
Knee Cartilage Injuries
Knee Pain
Meniscus Tear
Osteoarthritis
Osteonecrosis
Osteonecrosis / Avascular Necrosis
Unstable Knee Cap
Biography
Dr. Caillouette will be retiring at the end of December 2022 and will no longer be accepting new patients. Dr. Nader Nassif, Dr. Matthew Siljander, Dr. Michael Hunter are orthopedic surgeons and fellowship-trained in Joint Replacements and Adult Reconstruction.
Dr. Caillouette is the Joan and Andy Fimiano Endowed Chair in Orthopedic Surgery for Hoag Memorial Hospital. He is a Board Certified Orthopedic Surgeon who specializes in Adult Reconstructive Surgery who performs approximately 600 joint replacements annually. He is Immediate Past Chairman of Newport Orthopedic Institute; a 30-physician group based in Newport Beach, California and was elected to serve as the founding Surgeon in Chief/Chief of Staff for Hoag Orthopedic Institute, a joint venture orthopedic specialty hospital he co-founded in 2010. He has served on the Board of Managers of the Institute since its inception. Dr. Caillouette is the founding President of The Hoag Clinic. He has served as a member of the Board of Directors of the American Association of Hip and Knee Surgeons, the Western Orthopedic Association and is past President of the California Orthopedic Association, the largest state surgical specialty society in the United States.
Dr. Caillouette has been involved in the research, design, development and commercialization of numerous orthopedic devices and instruments dating to 1989, including a novel ultrasonic cement removal system, two separate hip prostheses-the G2 for Johnson and Johnson Orthopedics, as well as the Corail implant and instrumentation when the system was introduced into the United States. Dr. Caillouette worked as a design surgeon for the Ci System software and instrumentation for Computer Assisted Knee Surgery, as well as the instrumentation and design for a next generation total knee system, the Attune, that was commercialized and marketed globally by DePuy/Johnson&Johnson in 2013. He continues to work on new product line extensions for the Attune. In addition, he is active in the design of novel single use instruments for arthroplasty and holds sixteen US and international patents as co-inventor for biomedical products and methods. Dr. Caillouette serves as an instructor of orthopedic surgeons in the US and internationally and continues to teach surgical techniques in both hip and knee replacement weekly to Orthopedic Arthroplasty Fellows at Hoag Orthopedic Institute.
Dr. Caillouette has been involved in multiple entrepreneurial endeavors. He founded and raised the venture capital for Advanced Osseous Technologies in 1989 to develop an ultrasonic PMMA removal system and tools for revision total joint arthroplasty. After helping to guide research & development, FDA approval, development of a manufacturing site and sales ramp up, he subsequently sold the biotech company to Biomet in 1992. He remained a consultant to the company until 1995. He has been a designer surgeon and consultant to DePuy/J&J since 1996. He is currently involved in several biomedical ventures in medical device development, pharmaceuticals and health information technology.
In addition to health care, Dr. Caillouette has a passion for education. A Phi Beta Kappa graduate with a major in economics from Trinity College in Hartford, Connecticut, he has served as a Trustee at the primary, high school and college levels. He graduated from the USC School of Medicine and was President of the Alpha Omega Alpha national honor society chapter for the school. He was a founder of Sage Hill School, Orange County's first independent non-denominational high school, and served as founding Chairman of the Board of Trustees for the first ten years of the institution. He was honored by the board of Sage Hill in 2020 with the Douglas Neff Award. He has been recognized by the California Orthopedic Association with The Founder's Award for innovation in healthcare delivery and was awarded the Alumni Achievement Award by Trinity College in 2014. In 2015, he was honored as the Joan and Andy Fimiano Endowed Chair in Orthopedic Surgery at Hoag Hospital-Hoag's first endowed chair in Orthopedic Surgery. He was named the founding President of The Hoag Clinic in 2019.
His current area of focus is health care economics. Dr. Caillouette first published an article entitled The Economics of Total Hip Arthroplasty in 1995 and has been actively involved in the study of Value Based Care delivery ever since. He was elected by the Hoag Hospital Board of Trustees in 2013 to serve as a founding board member of St. Joseph Hoag Health - an affiliation of 7 not-for-profit hospitals in Orange County and the High Desert with annual revenues of approximately $3 billion dollars. He has been involved in health care policy nationally, with particular focus on bundled and global payment initiatives as well as payment system redesign. Dr. Caillouette has co-written a monograph for the American Academy of Orthopedic Surgeons on the changing care delivery and payment models in the US in an effort to educate surgeons on the impact of macroeconomics on patient care in the US marketplace. In late 2014, Harvard Business School published a case study of Hoag Orthopedic Institute for its model of value driven care.
The Journal of Arthroplasty published Dr. Caillouette's overview of bundled payment for hip and knee arthroplasty in 2015.
He was a founding faculty member along with Professors Kevin Bozic, James Weinstein, Michael Porter and others of the annual "Volume to Value" national seminar for the American Academy of Orthopedic Surgeons from 2011 through 2014. He was a founding member of the Executive Committee of the California Joint Replacement Registry, served as an advisor to the Osteoarthritis collaborative of the International Consortium of Health Outcome Measures founded by Harvard Business School and The Karolinska Institute and was a member of the founding board of directors of the National Orthopedic and Spine Alliance along with the leaders of The Cleveland Clinic, The Rothman Institute, OrthoCarolina and CORE.
This combination of ongoing surgical and clinical exposure and responsibility in healthcare, a successful entrepreneurial history as well as formal training in economics, creates a uniquely informed perspective on healthcare innovation and care delivery.
Dr. Caillouette's Physician Assistant is Cheryl Jao, PA-C < View Cheryl's Bio
For more information please go to

DrCaillouette.com
Education
Medical School

University of Southern California, Keck School of Medicine (Medical Doctor)
Internship

UC Irvine Medical Center (Orthopedic Surgery)

UC Irvine Medical Center (General Surgery)
Residency

UC Irvine Medical Center (Orthopedic Surgery)
Fellowship

American Academy of Orthopaedic Surgery (American Association of Hip and Knee Surgeons)
Training

Associate Clinical Professor

1989

University of California, Irvine
Board Certification
American Board of Orthopedic Surgery (Orthopaedic Surgery)
Associations
American Academy of Orthopaedic Surgeons
American Association of Hip and Knee Surgeons
American Board of Orthopaedic Surgery
California Orthopaedic Association (COA)
Orange County Medical Association
Awards
The Joan and Andy Fimiano Endowed Chair in Orthopedic Surgery at Hoag Memorial Hospital (2015)

The Best Doctors in America (2001)

Trinity College Alumni Achievement Award (2014)

California Orthopedic Association - Founders Award - "In recognition of leadership in the development of innovative health care (2012)

Vernon P. Thompson Scientific Essay Award, Western Orthopaedic Association (1987)

University of Southern California, School of Medicine

Alpha Omega Alpha - Elected Junior Year

President Senior Year

Trinity College, Hartford, Ct., Honors in General Scholarship - To the 10 seniors with the highest G.P.A.

Phi Beta Kappa - Elected Junior Year

Pi Gamma Mu - The National Social Science Honor Society-For achievement in the study of Economics
Affiliated Locations
Hoag Orthopedic Institute

Hoag Hospital - Irvine

Hoag Memorial Hospital Presbyterian - Newport Beach

Newport Orthopedic Institute - Irvine Orthopedics

Newport Orthopedic Institute - Newport Beach Orthopedics