Cheryl Jao,
PA-C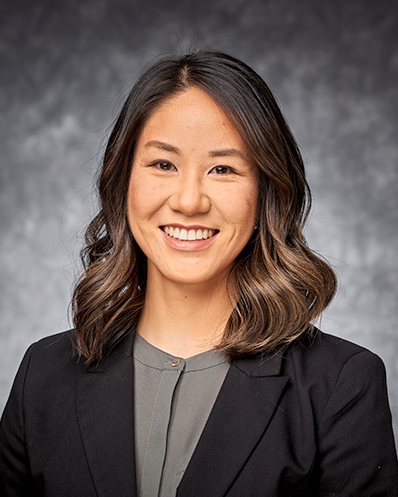 Primary Specialty:

Physician Assistant

PA for Dr. James Caillouette
Biography
Cheryl is a Physician Assistant for Dr. James Caillouette. A California native, Cheryl completed her bachelor of science in biology at UCLA and later trained at Wake Forest School of Medicine PA Program in Winston-Salem, NC. She previously worked as an emergency medical technician on the ambulance and in the emergency department where she discovered her interest in orthopedics through treating trauma patients.
Cheryl's motivation for her work stems from her hobbies of weightlifting and active living. She wants to see patients regain function in the things they love to do. Cheryl enjoys her work as a PA because she gets to meet all kinds of people and lend a helping hand.
Cheryl is an active member of the California Association of Physician Assistants. In her spare time, she likes to practice yoga, surf, and hike. Cheryl is a fan of all sports but mostly plays tennis.
Affiliated Locations
Hoag Hospital - Irvine

Hoag Memorial Hospital Presbyterian - Newport Beach

Hoag Orthopedic Institute

Hoag Orthopedic Institute Surgery Center - Newport Beach

Newport Orthopedic Institute - Irvine Orthopedics

Newport Orthopedic Institute - Newport Beach Orthopedics