Andrew Gerken,
MD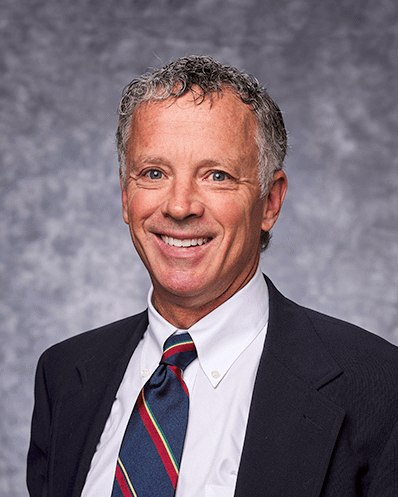 Primary Specialty:

Orthopedic Surgery (Board Certified)

Areas of Interest: Foot & Ankle, Knee,
Surgery of the Foot & Ankle
Procedures & Conditions Treated:
Procedures:
Achilles Tendon Lengthening
Achilles Tendon Rupture Surgery
Achilles Tendonitis Surgery
Ankle Arthroscopy
Ankle Fracture Surgery
Ankle Fusion Surgery
Ankle Replacement
Ankle Surgery
Arthroscopic Knee Surgery
Bunionectomy
Calcaneal Fracture Fixation
Cheilectomy
Corticosteroids / Cortisone Shots
Custom Orthotics
Excision of Mortons Neuromas
Foot Arthroscopy
Foot Callus Surgery
Foot Corn Removal
Foot Surgery
Forefoot Surgery
Fractures of the Talus Surgery
Hammertoe Correction / PIP Joint Arthroplasty
Hindfoot Surgery
Hyaluronic Acid Injection (Vicosupplementation)¹
Ligament Reconstruction
Lisfranc Fracture Surgery / Dislocation Surgery
Loose Body Removal
Midfoot Fusion
Plantar Fascia Release (Open Technique)
Posterior Tibial Tendonitis Surgery
Toe Spacers
Total Ankle Replacement Surgery
¹ Check with your insurance provider prior to treatment as some insurance companies have deemed viscosupplementation as not being a "medically necessary" procedure.

 
Conditions:
Anterior Knee Pain
Chondromalacia
Degenerative Joint Disease
Dislocated Knee / Kneecap Dislocation
Dislocated Patella / Sublaxation
Joint Pain
Knee Arthritis
Knee Bursitis / Goosefoot
Knee Pain
Knee Tendonitis
MCL Injury
Meniscus Tear
Muscle Strain
Osgood-Schlatter Disease
Osteoarthritis
Patellofemoral Pain Syndrome
Runner's Knee
Strained Knee
Unstable Knee Cap
Biography
Originally from Milwaukee, Wisconsin, Andrew Gerken, M.D. grew up in Corona del Mar. It was in high school following a sports injury that he decided to pursue medicine. "I went to a physician in Los Angeles and he said he'd have me back running in a few weeks. I just trusted him and believed he'd be right. Then the idea hit me that would be the greatest thing to be able to help others the way he helped me," he commented. "I really enjoy the practice of medicine and have fun because I take the time to get to know my patients. You don't just treat the body part; you've got to know what the person is about."
Dr. Gerken developed a new approach to treating calcaneus fractures. In addition to treating all orthopedic conditions, he has special expertise in ankle arthroscopy and fixing chronic ankle problems that have not responded successfully to treatment.
Dr Gerken served as team physician for his old alma mater, Corona del Mar High School for 20 years. In addition, he was an assistant clinical professor in orthopedic surgery at UC Irvine from 1999 - 2007. Dr. Gerken lives in Newport Beach with his wife and three daughters and enjoys running, tennis and golf.
For more information please go to

AndrewGerkenMD.com
Education
Medical School

University of California Irvine (Medical Doctor)
Internship

University of California, Irvine (General Surgery)
Residency

University of California, Irvine (Orthopaedic Surgery)
Fellowship

University of Texas (Foot and Ankle Reconstructive Surgery Fellowship)
Board Certification
American Board of Orthopedic Surgery (Orthopaedic Surgery)
Associations
American Academy of Orthopaedic Surgeons
American Board of Orthopaedic Surgery
American Orthopaedic Foot and Ankle Society
California Orthopaedic Association (COA)
Orange County Medical Association
Awards
Cum Laude in Biology

Harvard Scholarship

Dean's Honor List (six semesters)
Affiliated Locations
Hoag Hospital - Irvine

Hoag Memorial Hospital Presbyterian - Newport Beach

Hoag Orthopedic Institute

Hoag Orthopedic Institute Surgery Center - Newport Beach

Newport Orthopedic Institute - Irvine Orthopedics

Newport Orthopedic Institute - Newport Beach Orthopedics